Lightyear launch new and improved Advanced Reporting engine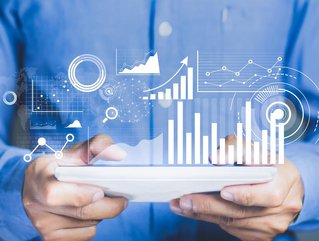 Lightyear, the award-winning, 5* rated Purchasing and Accounts Payable automation software app, announce the launch of a new and improved Advanced Reportin
The new Advanced Reporting engine has completely redesigned the Archive from the ground up, providing an intuitive user interface that allows accounting and finance teams access to real-time rich data via intuitive Business Intelligence Reports.
The Reporting engine leverages rich financial data already captured within the Lightyear Procure-to-Pay platform, including line-by-line document data and supplier bank details captured from Bills, Credit Notes and Purchase Orders by Lexa, Lightyear's proprietary AI-driven data extraction engine.
Key features include:
A redesigned reporting user interface that can be customized to suit individual requirements, including the ability to 'Favourite' existing and Custom Reports for ease of access
A custom report builder, allowing users to create specific Business Intelligence Reports to meet their analysis needs.
Line item Reports, allowing users to access line breakdown analysis across Purchase Orders, Bills, Credits and Goods Received records.
Grouped spend analysis by Supplier, General Ledger Code, Tracking Category and Goods Purchased.
A new suite of Purchase Order and Goods Received Reports, including line item breakdown.
New filtering options that allow users to drill down into granular data sets with ease.
The launch of Lightyear's Business Intelligence engine brings unparalleled line item detail Business Intelligence to the Accounts Payable automation market.
Chris Gregg, CEO of Lightyear, commented:
"Lightyear is the market leader in detailed line item data capture. The introduction of our new advanced Business Intelligence engine takes Lightyear a further step ahead and offers our customers the ability to leverage the rich data which we already hold, in very meaningful ways.
Accounting and finance teams are now able to access new and valuable insights which were previously impossible and make more informed decisions around purchasing, productivity and operations.''
The Lightyear Business Intelligence engine launched in August 2022 and is available to all Lightyear customers.
About Lightyear:
Lightyear provides award-winning Purchasing and Accounts Payable automation software for large SMEs and mid-market businesses and the Accountants and Finance profession.
Launched in 2018, Lightyear already serves more than 5000 businesses globally.
Lightyear is headquartered in the UK with regional offices in Australia.