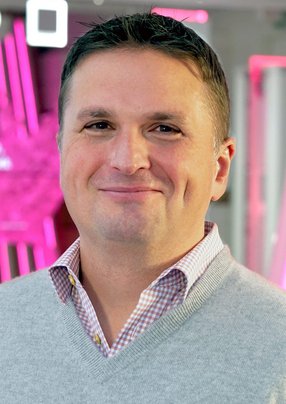 Mike Simpson
Chief Procurement Officer, T-Mobile

Simpson tells Technology Magazine about his team's vital role at T-Mobile, which has helped fuel the growth of the United State's premier 5G network.
Chief Procurement Officer, Mike Simpson, has been with T-Mobile since 2012. In this time, his team have helped pave the way to T-Mobile's nationwide 5G network, overseeing transformative multi-billion-dollar contracts across network planning, corporate-wide procurement, contracting and sourcing, as well as the Un-carrier's national cell site development and supply chain.
Simpson's team drives energy/sustainability programs and supplier diversity initiatives. The team also controls network warehousing, powers the use and clearing of spectrum, and supports region and market teams as they work on network buildout.
The exciting world of telecommunications
Simpson is no stranger to working with market leaders in telecommunications. He was once Senior Cost & Progress Manager at Nokia, the Finnish pioneer that has seen its stock drop dramatically as the 21st century has progressed.
"Nokia was a very different place when I started. It was very handset-focused and I was still in the network and technology space. At the time, we were at 48% market share of handsets." he said.
The affable Simpson maintains that he learned a tremendous amount at Nokia, where he was actually a supplier to T-Mobile. He experienced the customer front-end and the world of the supplier, gaining knowledge of both ends. The networks team were "fighters" according to Simpson, which helped forge a resilience that he has brought into his progressively larger roles at T-Mobile.
In the fast-paced world of telecommunications, where things change rapidly and technology develops continuously to serve the market, Simpson says he enjoys the environment: "It's really about being able to transform people's lives and the business outcomes through technology. It's sometimes a chaotic environment, telecoms, but a great career choice."
Trust in leadership key to T-Mobile success
Reporting to Neville Ray, T-Mobile's President of Technology, Simpson cites his influence in supporting the procurement function, itself broken down into business units that own every part of their role.
"There's trust from the organisation and in the leadership to make the decisions that move the business forward. Our President of Technology Neville Ray and our former CFO, Braxton Carter, invested much time and energy in me to help me see further ahead, through the trees," he added.
Great performance is rewarded too. A small percentage of employees are Winners Circle awardees each year and treated to a company-sponsored trip to locations like Las Vegas or Miami. An even smaller, more select group of employees are recipients of T-Mobile's annual PEAK Award. PEAK winners garner a trip to Hawaii as a special treat, which is recognition for the best in class in the organisation. Simpson always enjoys when his team is afforded some limelight, especially in the financial results they help achieve.
So many forward-thinking initiatives come through Simpson's team. These include partnerships with Warriors4Wireless and the Tower Family Foundation, as well as initiatives like: NextTech Diversity, or the remarkable achievement of T-Mobile sourcing 100% of its total electricity usage with renewable energy by the end of 2021. Simpson adds: "It brings me great joy to see public attention for the people behind these initiatives and crucially, demonstrating the real impact they have on helping people."
A fun and dynamic place to work
Being a proud family man with three children and a wife with her own successful career, Simpson knows the importance of striking that balance between the office and home life. But whenever he can, he enjoys attending engagements that promote diversity, a cause close to his heart: "These functions are always top of my agenda. We have the Mobile World Congress each year, which is also a great event for the wireless sector. And our partnerships with the likes of the WIA really set the tone for where the industry's going."
When it comes to showing up for work each day, Simpson says there's never a dull moment: "If it wasn't a fun and dynamic workforce and a learning workforce, it would be a challenge. Despite all our recent success, we still consider ourselves a challenger in the marketplace. I'm convinced we have the best team in the business."
In regards to what comes next, the priority is to double down and continue their lead in 5G deployment, but also keep blazing the trail in sustainability and supply chain across the procurement teams, so they can fuel and enable growth.
"We must meet our synergy targets that we've committed to. Our digital transformation is making the buying experience not only better for our business partners, but for the employee base that's under me, making their jobs easier every day," said Simpson.
Read the full story HERE.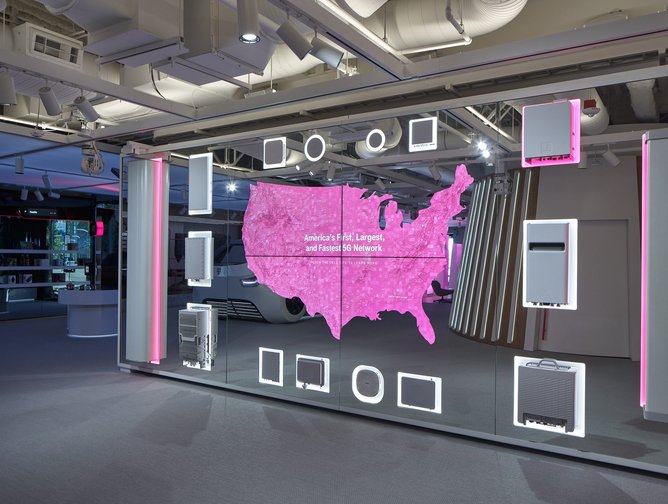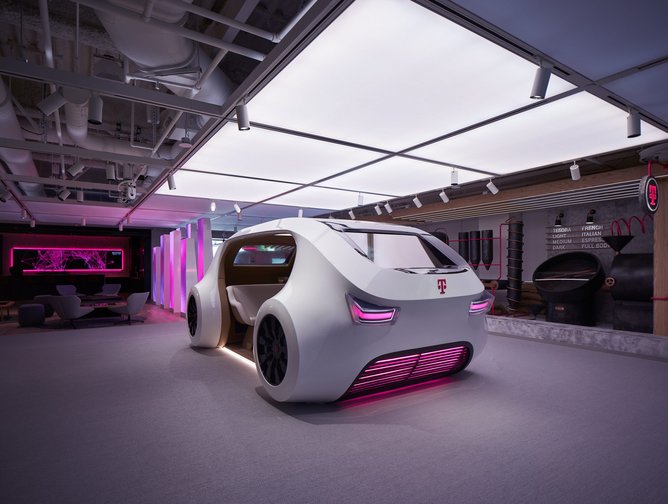 By opening a new fulfilment centre in the city, our customers in Perth will be able to access an even greater selection of items that can be shipped quickly This will be a huge win for the region.