Wincanton extends BAE Systems agreement for 5 more years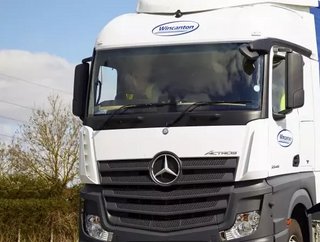 UK supply chain business Wincanton extends its 23-year relationship with technology and security solutions company BAE Systems for a further five years
For a relationship to last 23 years, it's got to be built on some solid foundations. Wincanton and BAE Systems are veteran friends in the supply chain and technology business, and, therefore, the five-year extension to their current agreement comes as no surprise. The two companies are adamant that, given the achievements they have made together thus far, an extension to their collaboration is simply common sense. 
A prolonged procurement partnership
Director for Shared Services and Indirect Procurement Services at BAE Systems, John Champion, is satisfied that the continuation of the agreement between the two parties promises a similar continuation in the levels of success achieved thus far. 
"We are pleased to continue our relationship with Wincanton and jointly take steps to ensure that we are looking holistically across our operations.
"This is a great piece of collaboration between our two companies to align existing services under a single agreement, creating a foundation for delivering continuous improvement and efficiencies to the benefit of both parties."
The agreement sees the UK-based logistics company, Wincanton, continue to supply BAE Systems with transport, materials management, packing services, and warehousing as it endeavours to expand upon its ongoing joint portfolio. 
A healthy relationship that's stood the test of time
In previous years working together, Wincanton and BAE Systems have also succeeded in developing technology solutions - a key area of focus for BAE, which specialises in the development of technology-led defence and security solutions. Similarly, Wincanton is to provide ongoing support to its partner company as the pair align their operations and target net-zero greenhouse gas emissions by 2030, aiming to tackle the issue of their carbon footprints hand-in-hand. 
"This is a major contract extension for Wincanton, and we are looking forward to growing our long-standing relationship," says Managing Director for Public and Industrial Sectors, Carl Meewezen. 
"Our supply chain solutions enable BAE Systems to deliver essential capabilities for the Ministry of Defence and the United Kingdom Government, and we will continue to collaborate closely with the customer in this important sector."