VMware hires former GSA procurement leader Nakasone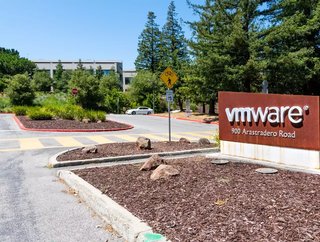 Keith Nakasone, the former procurement leader for the GSA will join VMware as a Federal Strategist from mid-June.
VMware, an American cloud computing and virtualisation technology company, has announced that Keith Nakasone, former Procurement Leader for the GSA, will be joining them as a Federal Strategist. Nakasone is due to start the role later this month. 
Nakasone, who left the GSA at the end of May, will take on "new responsibilities" under the management of Cheryl Thornton-Cameron, Executive Director of ITC Schedule Contract Operations at VMware. He will, however, report to the company's Government Strategy and Innovation Leader, Peter Romano.
Prior to his role at the GSA, Nakasone held several senior procurement roles at both the Federal Communications Commission and the Defense Information Systems Agency. The GSA earlier this month released an industry consultation over plans to issue a multiple-award cloud blanket purchase agreement in line with a government-wide acquisition strategy. 
He has also worked for the Tripler Army Medical Centre, and during his time at the GSA, oversaw 300 procurement personnel and contracts valued at more than US$30bn per year. 
What is the GSA? 
Founded by former U.S. President Harry Truman in 1949, the General Services Administration (GSA) is an independently run agency of the United States government which helps to manage and support the basic functions of federal agencies. 
It supplies products and communications for U.S. government offices as well as provides transport and office space to federal employees. It also engages in cost-minimising policies and other management tasks, employing around 12,000 staff. The GSA's annual budget is around US$20.9bn, while its total procurement budget is around US$66bn annually. 
The GSA was formed after President Truman asked former president Herbert Hoover to take command of the Hoover Commission and make recommendations to reorganise the operations of the U.S. federal government. One of these was to establish an "office of the General Services" to combine the responsibilities of the Bureau of Federal Supply, the Office of Contract Settlement, the National Archives Establishment, and all operations within the Federal Works Agency. 
As a result, this led to the formation of the General Services Administration.