SSEN Transmission awards Balfour Beatty £85mn contract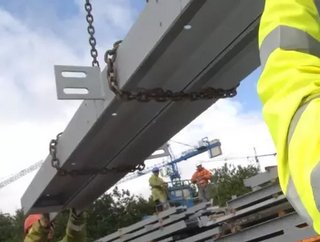 Balfour Beatty given contract worth £85mn by SSEN Transmission as the infrastructure group is tasked with delivering an overhead line in Western Scotland
British infrastructure group Balfour Beatty is having a good month. Following its recent £52mn contract with the National Grid, the company has sealed the deal with SSEN Transmission to deliver the second phase of Western Scotland's overhead line works between Crossaig and Port Ann for a whopping £85mn. 
Balfour Beatty procures continued contract courtesy of SSEN Transmission
Balfour Beatty, which is seemingly in high demand, is to design, develop, and deliver SSEN Transmission's 45km 275kV double circuit overhead line that is hoped to improve network connections throughout Western Scotland. Additionally, the commission comes as the region looks to construct a new renewable source of energy to power the grid, contributing to the lowering of the UK's emissions and made possible thanks to the new overhead line. 
"At Balfour Beatty, sustainability is at the heart of what we do - we want to build a better, greener future," says Ian Currie, the company's Power Transmission and Distribution business Managing Director. "Through our long-standing relationship with SSEN Transmission, we will continue to utilise our expert capability to help provide the necessary upgrades to the Argyll area and beyond."
Using the latest software to streamline projects and cut operational risks
Balfour Beatty is prioritising safety, accuracy, and efficiency in the continuation and subsequent second phase of its contract, using Building Information Modelling software to reduce potential operational risks and improve the quality of delivered works. 
The enabling works of Phase Two have already begun, and the project is predicted to be finished by 2023. The first phase of the project - also awarded to Balfour Beatty - involved the construction of a 37km 275kV double circuit line. Around 300 jobs will be supported as a result of the contract. 
Project Director at SSEN Transmission, Keith Inglis, says, "This is great news for Balfour Beatty, SSEN Transmission, and of course those relying upon the Transmission Network in the Argyll peninsula. 
"The award of this next phase to Balfour Beatty builds upon the success in phase one but also numerous other projects we have collaborated on in the past 10 years."