SoftCo: Four ways to improve indirect spend management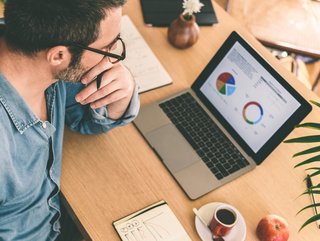 Discover four ways your organisation can improve its indirect spend management processes, according to enterprise software solutions company, SoftCo
When it comes to spend in the procurement function, there are two key classifications - direct and indirect.
Direct spend encompasses the goods and services needed to produce a viable product such as raw materials, hardware, and subcontractors. Indirect spend encompasses the goods and services not directly linked to the production of viable products such as janitorial services, office supplies, and technology. This spend is vital to the company's wider operations.
"Obviously, many procurement departments focus on direct spend. After all, if you do not have high-quality raw goods and efficient manufacturing processes, then you will not have a product to sell. However, it is a mistake to let indirect spend take a back seat. Both types of spend are essential for a solvent business model," commented Robert Lynch, P2P Insights Analyst, SoftCo.
He adds: "Indirect spend management should carry far more weight in most procurement departments. The reason is twofold. First, the value of the products and services for indirect spend is more salient than most people realise. Second, these costs can quickly spiral out of control, creating tail spend that negatively impacts your bottom line."
To ensure that indirect procurement functions steer away from poor quality, lackluster delivery, and overstocking, procurement leaders need concrete and actionable measures. Read below four ways in which organisations can improve their indirect spend management:
1. Vendor management
It is crucial to develop good relationships with vendors to establish joint goals that are mutually beneficial. "This does not mean that you should be complacent with vendors, but it does mean that you need to employ softer skills to close deals," commented Lynch.
To help manage vendors, organisations can utilise software solutions and embrace strategic processes to drive effectiveness. Vendor sourcing and management has significantly increased in its priority among leaders since 2020.
2. Automation
While the use of automation has been widely adopted across many business operations, procurement has been slow to adopt.
"When procurement is automated, there is wider accessibility to indirect spend management. Order requests can be automatically generated based on demand within the company, thus minimising the amount of time needed to monitor these needs. It can also reduce excess purchases," commented Lynch.
3. Education
Frequently problems in indirect spend come from a lack of knowledge, education should be multifaceted, including concrete metrics for procurement teams to understand.
"Simply defining what needs you have and why those needs matter can help employees make better decisions regarding your indirect spend," said Lynch.
4. Contract review
When it comes to effective indirect spend, it is important to review contracts, to ensure the best services, products and prices. It is important for procurement departments to be proactive about their contracts and drive visibility.
"Contract management solutions can play a key role in helping organisations improve spend management [...] Without reviewing your contract, you cannot possibly have enough information to negotiate in your favour. If vendors suspect you are complacent about your contracts, they are more likely to be complacent in the delivery of your goods or services," commented Lynch.