Netflix's US$1bn deal for procurement of Roald Dahl estate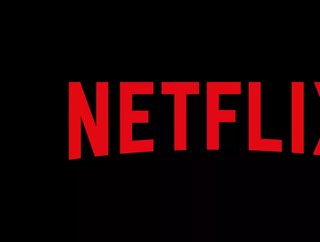 Netflix's biggest ever content deal - the US$1bn procurement of Roald Dahl's works - sees the streaming service make a bid to stay ahead of its competitors
If the pandemic did one thing, it made the revenues of streaming services soar. Netflix, Disney+, and Amazon Prime Video all received a boost in profits as everyone was stuck at home and had little to do other than to binge-watch their favourite TV shows and movies. But as we emerge the other side of seemingly never-ending lockdowns, Netflix is desperate to hang on to its expanding customer database. And in a desperate attempt to retain a consistent growth in revenue, the streaming service has forked out US$1bn to acquire the works of classic British author, Roald Dahl. 
In the billion-dollar deal, Netflix gains the license to 16 Roald Dahl titles from the Roald Dahl Story Company (RDSC), opening the doors to an abundance of new and exciting projects that are sure to keep customers eagerly anticipating the streaming service's adaptations. 
Roald Dahl works acquired by streaming service in competitive move
"These projects opened our eyes to a much more ambitious venture," says Netflix. "The creation of a unique universe across animated and live-action film and TV, publishing, games, immersive experiences, live theatre consumer products and more."
Currently in the works is Taika Waititi's 'Charlie and the Chocolate Factory' TV series and a fresh adaptation of 'Matilda the Musical'. Netflix's procurement of the Roald Dahl estate looks to be a valuable investment, considering the global popularity of Dahl's much-loved novels.
Deal between RDSC and Netflix secures continuation of popularity for Roald Dahl's works
Luke Kelly, Managing Director of RDSC and Roald Dahl's grandson, feels optimistic about the deal and sees Netflix's adoption of Roald Dahl's works as the necessary next step for the continuation of their popularity.
"Our mission at the Roald Dahl Story Company is to share the stories' messages of hope and of the power and the possibility of young people. 
"We believe being part of a larger company will give us the additional support to continue in that mission. Netflix has agreed to acquire RDSC in a transaction that will build on the success that we have achieved in recent years."
According to Kelly, a Roald Dahl book is sold approximately every 3 seconds, proving the author's continued popularity. Netflix is teasing a total of 19 TV shows, films, and more projects already in the pipeline and it's evidently eager to get the ball rolling. 
A chunk of the US$1bn will go towards establishing a new charity, assures Kelly, promising the continued support of the RDSC's pre-established charitable partners which focus on children's health and anti-hate.