LogicSource: the Value of Indirect Procurement to the CEO
By David Pennino, LogicSource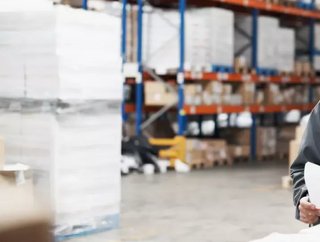 David Pennino is the President and Chief Executive Officer of LogicSource discusses the value of indirect procurement to CEOs
"CEOs, of course, have a great deal of help and resources at their disposal. However, they, more than anyone else in the organisation, confront an acute scarcity of one resource. That resource is time. There is never enough time to do everything that a CEO is responsible for."
In today's environment, CEOs and their leadership teams are contending with an ever-evolving list of challenges in an increasingly fast-paced business and supply chain environment. 
Staying ahead of the competition is a daily (and sometimes hourly) battle. Financial targets, strategy, channels, product mix, culture, talent, organic growth and strategic acquisitions are only part of a CEO's agenda — before considering newer issues such as supply chain continuity, commodity price inflation and labour shortages. 
The focus is therefore placed on the business initiatives that drive top-line growth and competitive differentiation. Bottom-line cost management and profit improvement functions can find themselves lower down on the priority list. 
Investing time and resources in indirect procurement as a profit improvement, risk management and social responsibility function is therefore not always on the CEO's radar. However, the opportunity this investment represents can yield a significant bottom-line value that helps fund the organisation's high-priority initiatives. 
The concept is a simple one. The problem today's goal-diffused CEOs need to solve isn't a matter of education, but a question of how they can find the time to make procurement more of a priority in service of their myriad other objectives. 
As one of our client CEOs said, "procurement is like priority 99." However, when he realised that a high-performing indirect procurement function would unlock tens of millions of dollars, he added that the value generated could "fund priorities one-through-ten."  
What's the Real Impact?
Indirect spending is significant, equating to as much as 20% of a business's total revenue. When we break down all of the goods and services a company needs just to do business — marketing, technology, facilities, professional services, distribution and logistics, just to name a few — it's clear just how integral indirect procurement is to the overall operations of the business.  
Without a team or strategy to address these costs, enterprises can be leaving as much as 30% on the table in some categories. True spend management through an indirect procurement function will drive profit improvement that immediately impacts the organisation's bottom line without changing quality, turn-around time or cost to consumers. 
So, the question really becomes, how might the C-suite find the extra bandwidth to focus on procurement solutions? 
Buy-in From the C-suite
Since indirect costs are often considered sunk from the get-go, they usually lack regular, disciplined oversight. We often find individual departments managing the spend themselves. Each business unit ends up partnering with its own preferred network of suppliers, fragmenting spending across the organisation and driving up the cost base. 
Compounding the decentralised spending problem is a lack of overall visibility. Each department tracks data to varying degrees of precision using disparate systems. Without a unifying indirect spending strategy, getting one accurate and cohesive report for the organisation can be near impossible. Instead, busy executives are left with an incomplete view of indirect expenditure and the perception that it is a complex, time-consuming problem to address.
The challenge is that only the C-suite can drive change away from this decentralised approach. Creating a cohesive strategy with resources that can monitor, influence and drive cost improvements requires guidance and sponsorship from leadership. Changes like these are more about a cultural shift within the organisation than a process or policy. If you want each department rowing the same boat when it comes to indirect spend, leaders must set the example and articulate why full organisational buy-in is essential. By centralising spending, procurement teams can build structured and best-fit relationships with preferred suppliers and best-in-class processes to manage different spend types across the business.  
The Right Approach to Maximise Value
CEOs who decide to sponsor indirect procurement functions must first determine if they have the internal expertise, sufficient resources and time to analyse indirect expenditures and create a sustained strategy around streamlined spending. 
For many organisations, their core businesses consume most of their time and resources. Given this reality, outsourcing to a third-party procurement solution can be a smart choice. Third-party procurement partners can look at indirect expenditures with an outsider's eyes and unbiased point of view while deploying valuable industry insights, technologies and market benchmarks to contextualise their detailed analyses. The third-party partner can also provide an unemotional, grounded view on what can be delivered. When it's time to source, third-party partners can use their wide supplier ecosystem and greater leverage to get best-in-market pricing. While you might not be able to create time for indirect procurement, engaging a third party makes it possible to buy time, allowing you to remain focused on your broader enterprise goals, only now with pockets that are a little deeper. 
The underpinning of any such solution — whether in-house or external — is strong indirect procurement technology. This technology gives you real-time visibility, data you can trust and powerful analytics that you can act on. Taken together, the right technologies give your experts the tools they need to make better buying decisions, identify the biggest cost-reduction opportunities, maintain your sourcing roadmap and measure the savings the program has achieved.
A New Way to Think About Procurement
Procurement teams don't just "buy" things. When done right, procurement teams find deep savings that drive long-term sustainable profitability, extend budgets further, fund future investments and increase shareholder value. What is the easiest way to get your organisation on board? Arrive with a detailed and accurate spend analysis with an immediate cost savings roadmap to show the C-suite. 
No CEO can create more hours in their day, but they can maximise the impact those hours have on their organisation. Whether it's committing their own time to address indirect procurement or inviting experts to implement and execute on their behalf, there are not many more productive things a leader can do than empower an optimised indirect procurement function to drive deep savings to the bottom line.