Indirect procurement and the undermining of sustainability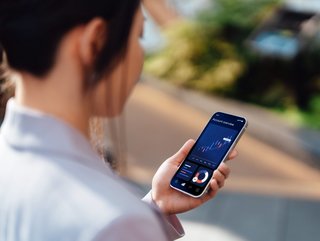 Organisations must hold themselves accountable in order to become sustainable
The global economy is completely reliant on indirect procurement. How does sustainability come into play when it's off the books?
Supply chains are complex and multifaceted mechanisms. There is nothing direct about that, a fact that becomes readily apparent as their layers get unpeeled like an onion. Part of the elaboration of a supply chain is a factor of indirect procurement, otherwise understood to be the sourcing of goods and services that are unrelated to manufacturing but are essential for the maintenance and development of operations.
By way of instruction: more often than not, the goods and services that exist under the umbrella of indirect procurement are meant to be consumed by internal stakeholders rather than external customers or clients. Some indicative categories of indirect procurement include, though are not limited to: marketing services, travel management, professional services (like consultants and accountants), IT services, human resources, facilities management, utilities management, maintenance and fleet management.
Indirect procurement and sustainability
Indirect procurement is not some quibbling matter that can be overlooked. Consensus' count has it at 30-70% of procurement's overall spend. The challenges are laid bare then. As one insider, Daniel Usifoh, the Co-Founder of Axiom Sustainability Software, puts it: "Sustainability doesn't stop at the four walls of your business – it extends to the entire supply chain – but managing and controlling third-party data has the capacity to get very complicated."
What emerges, then, is a disjunct between companies keeping an eye on their own emissions – their own environmental performance – and these secondary affiliates that are, essentially, outside contracted players.
But if a company indeed cares about its sustainability performance, how does it ensure that its partners falling under the category of 'indirect procurement' are keeping up their end of green responsibility? Are they doing what they should? If they are, great. If they're not, how does that affect the sustainability performance of the main player, the big company that professes to be doing right by Mother Earth?
We took a deeper dive to try to divine the elements of this dynamic that fall under the auspices of 'indirect procurement'. It seems that there's no cut-and-dry answer, but the Palladium Group – an international advisory and management consulting firm employing 2,500 people in 90 different countries – has a valued perspective on the matter.
The company is well-versed in maintaining standards of sustainability and can count itself as the fourth-largest private sector employer partner of the UK government's Department for International Development. The group prides itself on making the world more interconnected by formulating strategies, developing partnerships, and implementing measures that have not just a social impact, but a financial one, too.
Jose Maria Ortiz is Palladium's Head of Impact Investment. He admits the profound complexity of the topic and cites the standard of the 'science-based targets' (SBTi), codified in the UN's Paris Agreement on climate change, which was signed in 2016: "It forces organisations to look at their value chain in its entirety, to compensate for Scope 3 [a condition of ancillary] impacts.
"It ensures organisations look at the entire value chain and rediscover the depth of their suppliers. The best way to do this is to ask direct providers to become SBTi signatories, too, and therefore ensure sustainability is cascaded down through this scheme."
Sustainability means being held accountable
But is this level of accountability attainable? Well, you see, that's the rub.
Articulating his thoughts on the matter, Ortiz says: "In this case, major companies need to get involved directly to unpack the challenge and find solutions that restructure the value chain, tackling the challenges of sustainability from an environmental and social point of view."
Although it all seems very clear cut there, he must concede that, "there aren't standards like SBTi for social challenges – meaning that they not only have to use other types of certifications that aren't particularly sound in most cases, but that many companies must rely on them as the only means to manage their value chain".
Going back to Daniel Usifoh at Axiom – and befitting an IT outlook – data can provide a path: "The main challenges of ensuring standards of sustainability through indirect procurement are all to do with data, sourcing, and supplier management processes. This includes having data on suppliers, such as who they are, where they are located, how much is spent with them, and how they source their inputs."
Improving supplier data visibility takes on a number of appearances: centralising the data "to gain insights into indirect spend profile and understand opportunities…[to] mitigate sustainability risks". Further, a business can implement sustainable sourcing processes across its sources, cultivate supplier relationship management so that the focus evolves "to developing effective supplier relationships designed to facilitate innovation and improving sustainability performance".
Still, industries are varied. What works for some sectors won't fly with others. Construction – the source, by some estimates, of 40% of carbon emissions – is illustrative.
Neeral Shah founded and runs YardLink, the London-based mavens of construction procurement. He is blunt: "The problem is that, today, the majority of construction firms are operating under great pressure, caused by extremely tight deadlines, very slim profit margins, and a turbulent macroeconomic climate. Many may fear that introducing sustainable practices into their procurement will affect their ability to meet deadlines, which could impact their reputation and their business.
"But most are simply unaware that taking a sustainable approach to procurement could not only improve efficiencies, but also actually save them money."
Technology, even in this physically taxing industry, poses a resolution. Shah notes: "New technologies, however, could help them monitor what products or services are available close by, enabling firms to effectively procure using a hyper-localised supply chain. Not only does this reduce the CO2 emissions caused by equipment being transported nationally (and sometimes internationally), but also tackles overspending on logistics as well."