How to control your global indirect spend in 6 steps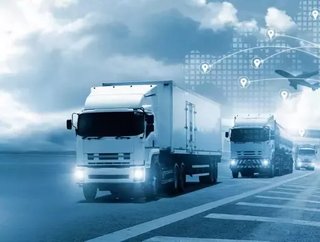 However well matured the procurement function may be for the direct spend, quite often the opposite is true for Non Product Related (NPR...
However well matured the procurement function may be for the direct spend, quite often the opposite is true for Non Product Related (NPR), or indirect spend. The effort made is genuinely less coordinated and less procurement expertise is available to support budget holders with sourcing strategies and in-depth internal and external market analyses for subjects like ICT, facilities, HR and marketing spend.
International trade provides synergy advantages regarding pooling volume, standardization, supply integration and sharing best-practices, which allows access to new ideas and technologies. Everyone will no doubt agree that having the best conditions or the best access to suppliers creates a competitive advantage for the company. Centrally coordinated policies and processes provide the foundation for obtaining such conditions. As a result, Global Lead Buyers, Global Sourcing teams and International Supply Managers have become common roles for managing the direct spend within international companies. 
This leads to the following interesting question: why don't budget holders get similar support for indirect spend and why aren't companies managing their NPR spend as carefully as their direct spend? Obviously, NPR spend doesn't come close to the value of the direct spend, but on the other hand, it might well be the low-hanging fruit that leads to quick and significant cost savings. Additionally, an organised internal demand ensures a professional approach towards the supplier market.  
This article contemplates the question of whether an international company should apply centrally coordinated procurement practices to the Non Product Related Spend or whether to organise this locally.
Volume pooling & standardization
Normally, you don't need extended project teams for NPR purchasing or engineering of specifications. As a matter of fact, you hardly need any considerations of customer requirements and rarely need direct involvement from 'business' stakeholders at all. Close collaboration with the budget holder is sufficient. At the end of the day, do the engineers, salesmen or production managers really care what kind of pen they write with, who cleans the offices, or which cell phone provider they have? The answer is simple. No, they don't. They do, however, care that it is available, that the job is done well and does not interfere with day-to-day operation.
Why is it then that many companies allow their local managers to be occupied with acquiring facilities and contracting all kind of goods and services? This only results in hundreds of suppliers and dozens of varieties for similar products & services.
Volume pooling and standardization by implementing central frame agreements seems like a proper solution. Fewer suppliers to choose from and less people occupied with arranging this indirect spend sounds like a relatively simple objective to be achieved.
How does one identify typical NPR product groups that will benefit from international sourcing, international markets, volume pooling and standardization and how does one define which spend is better off being sourced locally?
Step 1: Spend categorisation
It is recommended to start by categorising all indirect spend into a standard set of spend categories, commodities & product groups. Spend will be categorised into Facilities, ICT, Marcom, HR related and Professional services. Examples of typical product commodities or product groups include office supplies, international transport services & courier services, multifunctional printers, mobile phone providers, and professional services such as financial and legal advisors. 
Step 2 & 3: Spend impact & ownership
What are internal and external considerations for starting an international coordinated tender process?
The financial analysis identifies if one or more categories have a significant value and impact. An important precondition to consider is the presence of at least one budget holder for whom there is something at stake.
If you miss significant importance for any entity, you might struggle to find any ownership to bring it forward. Lack of this importance and ownership is a defensible argument to have the requirements arranged locally.
Step 4: Create standardisation
After having identified spend categories with a significant value with one or more motivated stakeholders, the next step is to consider the homogeneity of the required products/services. A homogenous product or service typically benefits from setting a standardized specification and then combining the volumes. Alternatively, if the product/service within the company seems to be heterogeneous, the external market analysis might result in a homogenous alternative that creates standardization and hence options for cost reduction.
Step 5: Supply market analysis
Are suppliers able to offer and support internationally coordinated framework agreements? The external analysis also answers the question as to which extent the supplier market is developed and provides insight into organisational structures of suppliers. Some examples of indirect spend that will realise savings by implementing international frame agreements include office supplies, courier services, multifunctional printers, ICT spend, mobile telephony, insurance and financial audits & advice (the big Four).  
If the spend category at stake consists exclusively of services, local people are per definition involved. Central coordination of services doesn't always make sense (think of language and cultural differences). International companies providing global or European services do exist but these commonly direct the people locally and are decentralized. It is recommended not to select such multinationals precisely because of that 'one brand'. Procurement professionals carefully judge if the size and the working processes of a supplier suit their own organisation and its specific requirements. Within the examples of cleaning, catering, marcom and professional consultancy services, there are plenty of examples to be found with little or no international leverage. For the majority of the smaller and midsize specialists, there is no significant international market place. Such companies operate, compete in and add value to local or national ground.
Other examples of spend categories that are less likely to be combined include fuel for cars and temporary labour (flex labour). As far as the fuel example is concerned, countries have their own market leaders and few brands have a dense presence in multiple marketplaces. 
Driven by significant differences in rules & legislation and the reliance on a network of people, most temporary labour suppliers operate on a national or even local level. Obviously with the exception of the multinationals in this field, but in this case you need to consider the discussed organisational fit. 
Step 6: Category strategy
In sum, applying coordinated procurement practices on NPR spend yield quick savings and efficiency but is not achieved by just pooling volume and implementing international frame agreements for all spend categories. Although it seems as if sourcing NPR categories is less complex compared to direct materials, key success factors include strategies per spend category and the availability of procurement specialism. The strategy is based on detailed evaluation of whether or not an international approach is feasible for the organisation. The procurement specialist guides the budget holder(s) with in-depth market knowledge and purchasing experience to make the correct and most sensible choices.
The author Eric Schouten, is Senior Procurement Consultant at Emeritor. www.emeritor.com