Direct vs. indirect procurement: What makes them different?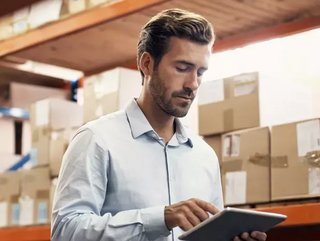 Procurement Magazine breaks down the difference between direct procurement and indirect procurement
To understand the difference between direct and indirect procurement, we must first understand what procurement is. Responsible for up to 70% of a company's revenue, procurement and supply management includes the buying of goods and services and the management of contracts and relationships with suppliers that allow an organisation to operate ethically and profitably.
To be successful in both direct and indirect procurement, Ivalua outlines four core phases of value creation for procurement:
Leveraging spend data and analysis to understand trends, identify opportunities, and develop category management strategies. 

Using relevant sourcing processes and tools to engage and select the best suppliers.

Establishing contracts that govern the responsibilities and obligations of suppliers and buyers, with the right procure-to-pay process/solution in place to ensure compliance. 

Monitoring and measuring value to gain a holistic view of the entire source-to-pay process and supplier relationships.  
Understanding the difference between direct and indirect procurement, while both essential, can help organisations to prioritise and give emphasis to the functions that need it. In doing so, organisations will be able to develop better supplier relationships, efficiently manage procurement, and ensure a steady flow of goods and services needed for successful operations.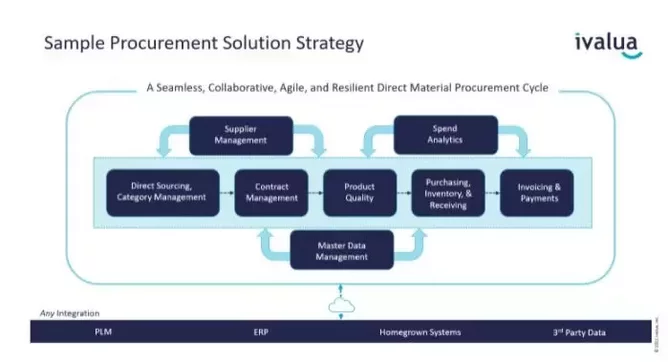 What is direct procurement?
'Direct procurement' or 'direct spend management' or 'direct sourcing' is an end-to-end process whereby organisations manage the procurement of materials parts or components to make a product.
Typically, direct procurement can be seen in industries like manufacturing, construction, and food and beverage, where there is a physical product produced. Taking manufacturers, for example, the process begins with the new product introduction (MPI) process right through to the product's end-of-life.
There are multiple related processes in direct procurement that include internal and external stakeholders such as procurement, engineering, logistics, accounts payable, the supply chain management team, and suppliers that make the supply chain.
"Direct procurement, in essence, is about acquiring those essential products and services that make their way right to your end customers with some processing. It deals with the inputs that form the backbone of what your organisation offers," said Kissflow Procurement Cloud.
What makes indirect procurement different?
Anything that a business needs to operate falls under the indirect procurement umbrella, including IT, HR, facilities management and office services. "This can be summarized as the infrastructure costs you need to keep the lights on for the business," said Ivalua.
The core difference between both direct and indirect procurement is the functions that each process addresses.
Direct procurement focuses on securing the core supplies, playing a critical role in the quality, innovation and profitability of products for customers. To get this function right, organisations need a strategic sourcing process, an understanding of the supply chain, and the incorporation of ESG principles, sustainable procurement and responsible sourcing.
While indirect procurement is generally non-essential to the production of customer products, organisations that lack an effective indirect procurement function can still face an impact on their operations should employees not be able to access the equipment they need.
"The different functions of both direct and indirect procurement mean that there are differences in how both operate. As a result, you need to slightly tweak your approach to both branches to get them right," said Kissflow Procurement Cloud.