Bravida & Ivalua partner to digitise direct & indirect spend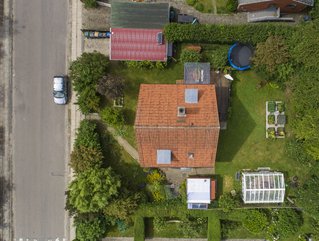 Bravida's procurement team choses spend and supplier management company, Ivalua, to digitise its direct and indirect spend - as well as improve its ESG
Spend and supplier management cloud solutions provider, Ivalua, has announcd that Bravida Holding AB has chosen its platform to digitise the management of its direct and indirect spend.
Why has Bravida Holding AB chosen Ivalua to digitise its direct and indirect spend?
Mattias Johansson, CEO and Group president at Bravida Holding AB, was impressed with Ivalua's unique platform.
He said: "Ivalua's platform combines industry best practices for both direct and indirect spend, with the flexibility to deliver bespoke capabilities and empower our procurement strategy to provide Bravida with an additional competitive edge. This project is a great example of how innovation in procurement contributes to Bravida's financial performance."
How is Ivalua helping Bravida Holding AB to reach its 2045 carbon-neutrality goals?
Founded in 2000, Bravida works across Scandinavia, and is committed to the ultimate goal of reaching carbon-neutrality throughout its value chain by 2045.
With its dedication to maintaining, upgrading and even digitising properties to reduce its emissions, The addition of Ivalua's unified platform will help Bravida to manage all categories of spend and all suppliers, as well as improve its ESG performance and employee productivity.
Lowering CO2 emissions with sustainable procurement
In the Nordic countries, over one third of the CO2 emissions created come from housing and construction - something Bravida wants to change. Its long term goals include:
2025: To reduce the climate impact of its business activities by 30%, compared to 2020
2030: To help customers cut emissions by 55% by 2030 and continue to reduce across its own operations
2045: To be climate neutral throughout the Bravida value chain by 2045
As a leading supplier of end-to-end technical solutions, Bravida plans to provide more sustainable installation and maintenance services for critical infrastructures and enable customers to establish sustainable properties.
Ivalua was selected by Bravida for its flexibility to include 'bespoke developments to address specific business challenges for customers'.
As a result, the platform will digitise all of Bravida's direct and indirect spend and enhance the group's strong focus on sustainable procurement, through increased transparency and relevant data from suppliers.