Balfour Beatty scores UK National Grid contract worth £52mn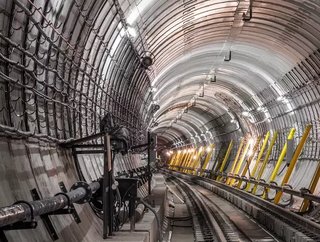 Multinational infrastructure company Balfour Beatty scores a £52mn contract with the UK National Grid to work on London's Power Tunnels 2 project
Coming in fast with its latest contract procurement is multinational infrastructure group, Balfour Beatty. The £52mn deal sees the company tasked with tackling London's Power Tunnels 2 Project, involving the installation of roughly 200km of 400kV cables within a framework of tunnels totalling 32.5km long. 
Clearly confident it's contracted the right group for the job, the National Grid is expecting work to begin at the start of 2023, with a predicted completion deadline of 2026. This isn't Balfour Beatty's first big-time contract on the project, previously being involved with the installation of the phase one cabling. Its contract continues into the second stage.
Procuring the continuation of a contract to cable London
The cables will run between Wimbledon and Crayford, connecting a number of substations throughout London, in an effort the decrease disruptions and speed up future repair works to the underground tunnels. And Balfour Beatty, ready to hit the ground running, is itching to apply its Automated Installation Equipment machine to speed up the process. 
"We are delighted to be working with National Grid once again," says Ian Currie, Balfour Beatty's Power Transmission and Distribution business's Managing Director. "Our world-leading expertise and innovation in tunnel cable installation, combined with our deep sector knowledge, makes us ideally positioned to successfully deliver this critical piece of national infrastructure."
In theory, Balfour Beatty's contract should see a reduction in the number of people required to work in the underground tunnels themselves, thereby ensuring a higher degree of safety due to lower operational hazards, as well as a quicker turnaround when it comes to underground repairs. 
Contracts coming at a time they're needed most
Balfour Beatty seems to be having a promising week regarding its future contracts, following the successful shortlisting of its civil engineering company for a £1.3bn deal. But while things are beginning to look up for the company, it's been sitting in rough waters for the first part of the year. Recently, the company reported a painful £23mn six-month loss from the beginning of 2021, with issues at three of its fixed-price residential operations due to issues caused by the Covid-19 pandemic being labelled as the underlying reasons for such a large chunk of profits falling through.
On top of the additional financial pressures of having to support several of its subcontractors due to rising material costs, Balfour Beatty is keen for its £52mn contract to prove not only successful for the expansion of its business and securing future contracts but to help the company get back on its own steady financial feet.