Airbus letter criticises suppliers over quality issues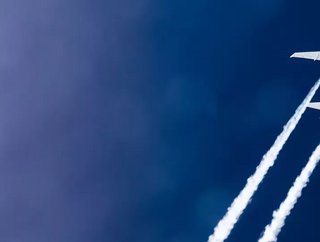 Airbus has criticised its suppliers in a letter which ordered them to "demonstrate they are factory-fit for increased single-aisle jet output."
Suppliers of the European aircraft manufacturer Airbus have come under pressure from the company after a letter was sent to them ordering them to "demonstrate they are factory-fit" for an increase in the output of single-aisle jets, and criticised them over "recent industrial quality problems".
The letter, which was sent to suppliers in late March, called for "immediate action" to be taken in preparation for a high output of aircraft. While not giving any specific targets or instructions, the letter pointed to a slim margin of error as Airbus tries to reboot an industrial ecosystem badly affected by the pandemic. 
According to reports, Airbus last week told its suppliers to "be ready for the output of 53 A320neo family jets a month" by the end of next year. This is a 13-jet rise on Airbus' current monthly output, and eight more than the 45-aircraft target the company is aiming for this year. 
Suppliers are required of Airbus to undertake specific actions, such as ensuring parts are ordered from sub-contractors on time, and they must implement "proper buffers" or inventory to anticipate future increases in output, Airbus says. 
Sources in the industry predict that this may lead to "fraught negotiations" as some suppliers are not willing to spend without payment guarantees from planemakers. As travel restrictions ease, it is expected that Airbus' medium-haul jets such as the A320neo will take charge of recovering the air travel industry, particularly as regional travel reopens in China and the United States. 
Quality issues are still a problem
"We are still facing too many issues. Our first priority is to raise the bar on quality". These were the words contained in Airbus' letter to its suppliers, whom it has given "72 hours max" to report and contain any new quality defects as soon as they have been discovered. While there is no evidence to suggest that these issues are detrimental to airline safety analysts have said that they cause expensive delays to aircraft production.  
Airbus operates a supply chain with 8,000 direct suppliers and 18,000 indirect suppliers and claims that they must inform the company "whenever parts use components or material from a different source or are built at a different time". This is known as the Transfer of Work change. 
Manufacturers are tasked with monitoring these changes at any given time. It is, however, difficult to ensure that the rising number of them happens "without any impact on quality and deliveries", which has become an increasing concern for Airbus. 
As a result, the letter urged suppliers to act early, stating: "Over 2021-22, more than 680 Transfers of Work will be ongoing across the globe, illustrating the deepness of the crisis."