AECOM lands US$300mn five-year contract with NASA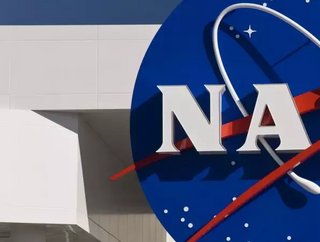 American multinational engineering firm AECOM procures five-year contract with NASA worth US$300mn to deliver architecture and engineering services
Procuring a contract with the likes of NASA is bound to feed into the company ego, and AECOM, despite its half a century relationship with the space facility, is no doubt honoured to be awarded the US$300mn deal to deliver architectural and engineering services to the space facility's Southeast Regional Architect and Engineering programme. 
Procuring a multi-million dollar big-name contract
Over the course of five years, AECOM's indefinite-delivery, indefinite-quantity (IDIQ) contract will hone in on the rehabilitation and innovation of NASA's new systems, delivering a digital and up-to-date revamp to its facilities and utilities. Priority locations include: 
Kennedy Space Center

Johnson Space Center

Sonny Carter Training Facility

Ellington Flight Center

Michoud Assembly Facility

Stennis Space Center
"Our relationship with NASA dates back over fifty years and we're looking forward to building on that legacy through this integral work," says Executive Vice President of AECOM's national governments business, Karl Jensen. 
Contract seals in engineering and infrastructure deal with NASA
The contract will see the engineering firm supply a variety of architectural, electrical, and mechanical infrastructure for each phase of the project from planning and feasibility, to final design, activation, and commissioning. AECOM will be responsible for the delivery of high-quality designs, field and trade studies, environmental reports, site inspections, and cost evaluations, all in an effort to impress and get the thumbs up from a company as prestigious and valuable as NASA.
Chief Executive of AECOM's global buildings and places business, Sean Chiao, notes the company's close ties with the space facility and the continued appreciation it holds for the ongoing support in its ability to deliver contracts successfully and to a high standard. 
"From the Mercury and Gemini programmes through today, AECOM has been honoured to work alongside NASA on all of its facilities spanning the country. This new contract allows us to continue our successful and longstanding partnership."
AECOM seems optimistic about the contract, confident in its abilities to deliver to the brief with stellar results. So far, it seems to have impressed, but with a name as big as NASA, competition is never far behind, meaning the company has to keep up its high standards or risk themselves fighting for future contracts.