Workday: The Spend Management Platform Designed for Agility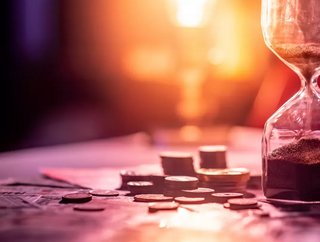 Workday's spend management platform is enabling organisations to build agility and pivot so they can deliver success in today's ever changing environment
Workday set out to do things differently and shake up the world of enterprise software. By looking at what made current systems hard to use, what businesses need to support change and how they could help alleviate employee time so they can focus on key strategic priorities, they ended up creating something different. Something better— a finance, HR, and planning system that evolves as your business evolves, and a company that wants to do right by its customers, employees, and the world.
In 2019, Scout RFP joined Workday, providing customers with an innovative source-to-pay solution that enables customers to improve how they plan, execute and analyse, all in one single system.
Building Agility
Traditional ERP systems, even cloud based ones, can be slow, cumbersome, and inflexible. Workday understands that today's business environment is dynamic. In order to respond to ever changing requirements, continually improve and build agility, processes must change. Workday's adaptive frameworks allow you to do just that, enabling you to configure or modify processes as needed, no coding required. 
Course Correct
As David Loseby stated in the July edition of Procurement magazine, "Just as in life, things will be thrown at you. And therefore, we need to be agile and flexible enough to adapt. It's important to listen to those around you and pay attention to what may, or has, changed and look at how you can mitigate, modify, or adjust your approach and redirect your course. And that course correction is hugely important when we're delivering commercial solutions. There's no point in carrying on a course of direction that you agreed to twelve months ago. It's hugely frustrating, and it disengages stakeholders because it shows you've not listened. You may have heard it, but you've not listened."
The old school ways of 'set it and forget it' are long behind us. Today, not even quarterly adjustments are enough to keep up and ensure success against an ever changing backdrop. Companies must learn to pivot on a dime.
Workday allows you to continuously create and execute on plans, and then analyze results so you can fine tune your performance, or redirect your course as needed to ensure you meet your latest company objectives. This may explain why they work with leading brands such as Netflix, Levis & Strauss Co., and GE.
Check out their full suite of products designed for change.