Vouch's digital-first procurement for Web3 companies
Web3 companies like Ansible Motion are supported by Vouch's digital-first procurement, which CEO Dan Mottice says is 'purpose-built for companies like us'
The Bay Zoltán Research Centre in Hungary has opened access to one of the world's most advanced driver-in-the-loop (DIL) simulators, built by Ansible Motion.

Top automotive technology
Ansible Motion builds technology for the physical and logical simulation of human-directed vehicles. Founded in 2009, the company builds automotive Driver-in-the-Loop (DIL) simulators with outstanding mechanical performance capabilities.
Driver-in-the-Loop (DIL) simulators allow engineers to receive valid input from expert test drivers, which can be used in the design process.
The simulators built by Ansible Motion are used internationally by automotive and research organisations, to place real people into direct contact with imagined vehicles, on-board systems and situations. The DIL simulators are designed, built and developed at Ansible Motion's factory and R&D Centre in Hethel, England.
The company has just allowed open access to one of its driver-in-the-loop (DIL) simulators, in the Bay Zoltán Research Centre in Hungary. The automotive industry totals 8% of Hungary's economic output.
Digital-first procurement 'purpose-built for companies like ours'
This news comes after Vouch, the Insurance of Tech, went live with the first insurance solution designed for Web3 companies.
Web3 is the latest area of coverage for Vouch. With US$160m raised from top-tier Silicon Valley institutions. Since 2018, the company has empowered clients to get risk management right through niche expertise, a proprietary approach to pricing and underwriting, fast, digital-first procurement and coverages that scale as the company grows.
Vouch Web3 Protection Policy clients include Ansible Labs.
"Ansible Labs is building a global programmable money movement platform and the right insurance policy plays a key role in instilling trust in our customers and partners" said Dan Mottice, Co-Founder and CEO of Ansible Labs. "Vouch's Web3 policies were purpose-built for companies like ours, and their ability to quickly analyse and assess our unique needs was unmatched."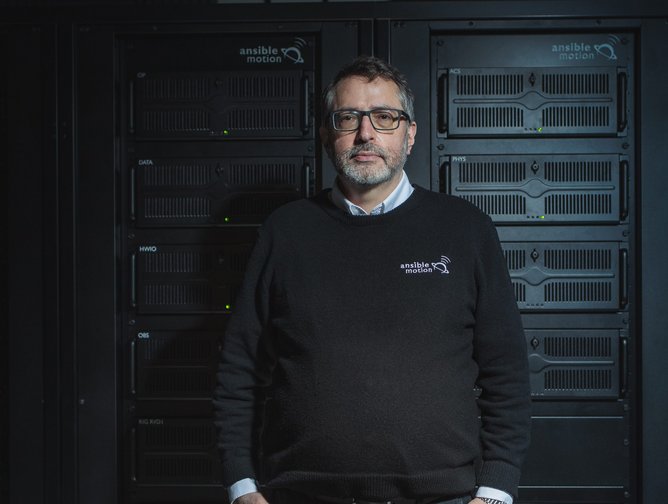 Driving the success of automotive businesses
"The contract with automotive engineering hub Bay Zoltan follows orders for our advanced Delta series S3 simulator from BMW, Honda, Continental and Deakin University in Australia," says Ansible Motion founder Kia Cammaerts. "Each was carefully assembled at our facility in Norfolk before export and installation around the world.
"Our location in Hethel, Norfolk, offers a firm such as Ansible Motion access to local high performance engineering suppliers and subcontractors able to meet our stringent demands. It has also enabled us to recruit and retain experienced engineers and technicians with the right skills to build and deliver the simulation tools that are in demand by some of the most respected automotive businesses in the world."