UK Gov reveals plans for £2bn big data procurement framework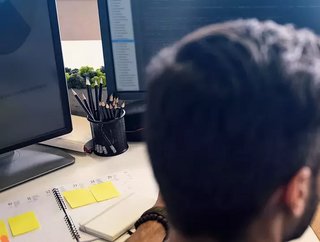 Plans have been revealed for a new UK £2bn big data and analytics procurement framework designed to increase the Government's use of data analytics
Fast recognising the potential of the emerging capabilities of big data and analytics, the UK Government is eager to increase its use of the technology and use it to its advantage. It's revealed plans to develop a new procurement framework designed to raise the prominence and availability of big data and analytics in government processes and is optimistic about honing its digital advances. 
Developed by the Crown Commercial Service - responsible for Governmental procurement of commodities and services - the programme is set to aid the bounce-back of the procurement process following the repercussions of the pandemic. With renewed value placed on the public sector, the acquisition of goods and commodities to meet demand has been highlighted as vital, and data is quickly becoming recognised as imperative to maintaining good business operations and helping this demand to be met. As data begins to gain more acknowledgement over its capabilities, government departments are increasingly prioritising the recruitment of chief data officers to manage and promote this emerging opportunity.
UK Gov eyes up digital possibilities to enhance procurement processes
The executive agency is planning the implementation of a pan-government agreement for big data projects, stating that it's hopeful "that this commercial agreement will be the recommended vehicle for all Big Data and Analytics required by UK Central Government Departments."
The programme is set to be divided into two lots covering both services and software, with the first lot providing 'design, build, and run' big data and analytics on top of cognitive solutions, the procurement and subsequent management of data, the analysis of data risks, and platform services. The second lot will supply commercial off-the-shelf software to enhance data potential and will provide machine learning and AI capabilities, as well as data mining, reporting, and analytics. 
Data and Analytics set up sectors for support post-pandemic
The framework won't just be limited to the Central Government, instead made available to multiple public sector bodies such as education, police, and public health services to make sure the benefits of the data framework are utilised elsewhere. Its introduction is targeted for April 2022 and will finish four years later in April 2026. 
Launched in September 2020 by Minister for Culture, Media, and Sport, Oliver Dowden, the government's National Data Strategy (NDS) has highlighted the UK government's ambition to utilise data to create new employment opportunities, stimulate technological advancements, and ensure public services are supported in their post-pandemic recoveries.
In theory, October 8, 2021, should see the CSS publish a contract notice form allowing supplier bidding to commence.