Tropic procurement service enhanced through US$25mn fund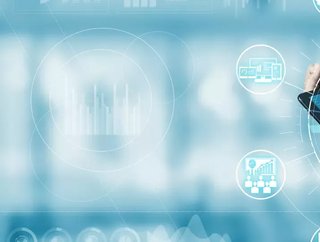 Start-up tech-enabled procurement service Tropic receives US$25mn in funding to streamline its services for a smoother, more efficient customer experience
For a company that emerged from the shadows in the middle of a pandemic, it's fair to say that Tropic is thriving. This new and still relatively small tech procurement service is set to make waves in the industry as it receives a bout of Series A funding totalling more than US$25mn to streamline its services and enhance its digital experience for its customers. Not bad going for a company founded just over two years ago. 
Tropic harnesses digitised processes to ensure procurement is modernised
Based in New York, the platform allows companies to learn how to cut costs and use a click-and-approve approach when procuring software. Acutely aware of the changing industry landscape, Tropic endeavours to cater to the younger business audience and their digitised approach to the procurement process in comparison to the now-dated and overly expensive customer relationship management tool.
"Looking at the space, we are in a mirror maze of software, including companies using software to build products that they then sell back to the software companies," says Tropic CEO and Co-founder, David Campbell. "Companies are only buying software once a year, yet the process can be so complex."
Tropic's funding totals an impressive US$27.1mn, with Canaan Partners, Founder Collective, and Shine Capital all chipping in. 
Tropic is set to launch its new SaaS procurement model, showcasing its achievement of covering the entire procurement process under a single platform. Its customers can access its one-click purchasing service to outsource transactions when purchasing or renewing a contract, bypassing the arduous process previously required when using an alternative method.
Software purchasing to be streamlined as Tropic uses experience to innovate
The platform's revelation that the procurement process requires a revamp to improve its efficiency and appeal comes from Campbell's own experiences of working in the sector -  specifically, the sale of software contracts. Campbell supposedly became aware of the inadequate complexity and unnecessary rigidity of the overall contract process. As companies grew in size, production, and value, so too did the insufficient cost transparency, resulting in companies overpaying or, in some cases, being unable to afford the cost of contracted payments at all. 
Using his experience to benefit his business innovation, Campbell claims that Tropic "moves the needle" for companies concerned about the cost of the procurement process by ensuring companies are saved almost a quarter of their spending on their total software purchases. 
Globally, purchasing of enterprise software is expected to climb to almost US$600bn before the end of the year. Tropic seems intent on using the increase in demand as a springboard for its success, ensuring its platform is one of the best, most efficient, and more attractive in the business