TradePhlo: Making the procurement function easier to operate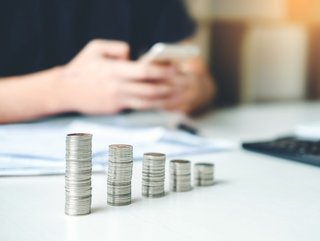 TradePhlo, a leading software development company for traders reflects on how organisations can make the procurement function easier to operate in
Never has the subject of finance been more relevant than today. And whether it's a corporate deliberating over making redundancies amongst its workforce or a family searching for ways to reduce outgoings, the dilemma is the same across boardrooms and households – how to make savings.
In fact, latest research from Barclaycard Payments – which supports over 350,000 Small to Medium Enterprises (SMEs) – shows that SME leaders view the rising cost of living as a bigger concern than the ongoing uncertainty around the coronavirus pandemic.
SMEs, generally, have experienced a positive start to the year, although they remain resilient by continuing to focus on areas within their control and, research suggests, they will need to call on the same spirit of innovation and specialised support that has propelled them through the last two years.
It is such specialised support from providers like Phlo Systems Ltd that is helping SMEs with matters of procurement and assisting them to navigate their way through the maze of new customs requirements (which add to an administrative burden and complicates trade) that have been introduced between the UK and the EU following Brexit.
For example, Phlo Systems' new online platform, TradePhlo, has been specifically designed to help an SME make its declarations without the need for customs knowledge. And it boasts that it can reduce the cost of making a declaration by up to 80 per cent.
"Our mission is to make trade easier, faster, cheaper and more transparent and TradePhlo helps a company to seamlessly file its customs declarations," said chief executive Saurabh Goyal, who founded Phlo Systems five years ago.
Mr Goyal, who himself has more than 20 years' experience in designing, developing, implementing and supporting trading systems, is fully appreciative of the benefits of deploying emerging technologies in the arena of procurement and international trading. He is also ahead of the game – in as much as TradePhlo incorporates the most up-to-date frameworks in readiness for September when the current CHIEF system will be discontinued to be replaced with a new CDS format.
The TradePhlo system, which has undergone extensive testing by HMRC to ensure it is fully compliant with their processes and procedures, has been specifically designed to demystify complex trade procedures and to enable everyday users to file declarations accurately and efficiently without any need for prior Customs declaration knowledge.
"It will give you peace of mind. Not only that but because existing customs declaration procedures are becoming more costly and inefficient our tool will allow you to save on time, money and resources so you can focus on making your business profitable," said Mr Goyal.
"In a nutshell, it is a solution that eases existing complex procedures and provides an efficient-solution to a post-Brexit world, benefitting both importers and exporters."
TradePhlo's ground-breaking technology certainly puts control well and truly in the hands of traders and undoubtedly has the potential to radically change the old customs broker model for SMEs. For instance, a declaration can now be completed in just 10-15 minutes.
For SMEs who lack sufficient internal resources, hiring a third-party to handle customs and border regulatory compliance makes economic sense. But it must be realised that much of the data needed to complete a declaration must be provided by the business itself, regardless of who completes the declaration.
Outsourcing to specialist procurement advisers is also a popular option amongst SMEs who are faced with winning new business via tendering or competitive bidding – processes which have proven to be barriers when seeking procurement opportunities and new contracts. Is it any wonder, for instance, that SMEs, who don't generally have the luxury of an in-house team of procurement officers, are under-represented in the delivery of public procurement contracts.
Utilising the skills of a procurement specialist, who is responsible for a multitude of tasks such as supply chain management, evaluating suppliers, purchasing goods and contract negotiation, could well be the difference between winning or losing a valuable new contract.
Getting in touch is a trick not to be missed. So, if a new business opportunity is staring you in the face, don't risk blowing it. Get that expert advice - now!