The Supply Chain Digital Show: Digitalisation & ESG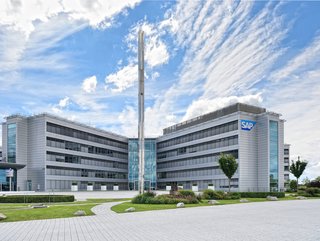 The Supply Chain Digital Show features Andy Hancock, Global Vice President, SAP Digital Supply Chain Center of Excellence talks digitalisation and ESG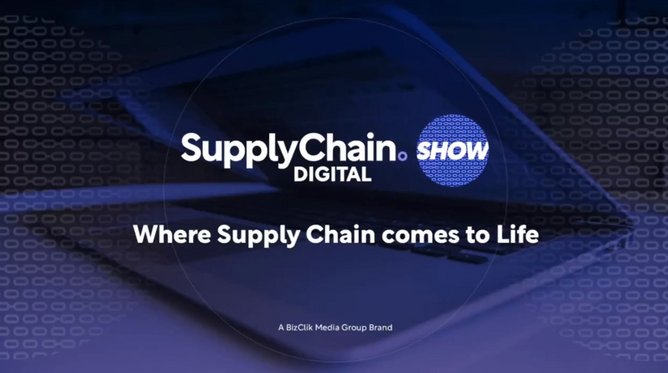 Returning for its fourth show of the year, The Supply Chain Digital Show featured Andy Hancock, Global Vice President, SAP Digital Supply Chain Center of Excellence.
During the show, Hancock talked to Sean Ashcroft, Editor in Chief of Supply Chain Digital about the Centre of Excellence at SAP; the most challenging aspect of his job; and where he sees technology taking supply chains in the next decade.
Hancock said: "The best way of describing what is going to happen is to say there will be a tapestry of digital threads. There's lots of information flying around and organisations have been able to connect into that.
"If we take something like digital twin tech that we've been hearing about for the past 10 years or so, I think this will begin to benefit companies not only from an asset maintenance perspective, but also from a social perspective - in terms of how the company is plugged into the circular economy."
To read more about Hancock's interview, click here.
To catch up on the Supply Chain Digital Show, click here.​​​​​​​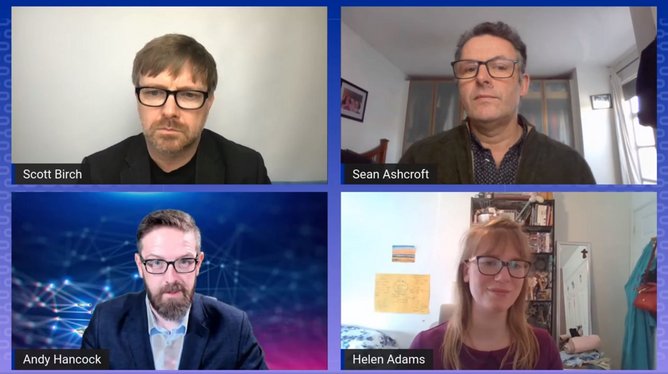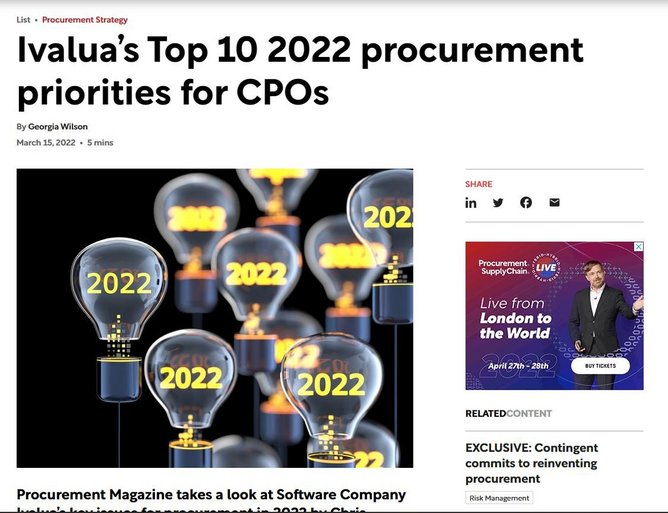 Helen Sydney Adams, Contributing Editor for Supply Chain Digital and Procurement Magazine discussed the recent news from the industry.
In particular, Adams discussed the latest procurement priorities for CPOs in 2022 from Ivalua and The Hackett Group. There were some regulars on there that will always be a priority for procurement such as reducing costs, stakeholder-centricity and modernising procurement.
But some other trends have risen in their priority in response to the last two years and current global events, such as skills and talent retention, sustainability, and agility, with reducing risk and ensuring continuity at the very top of the list.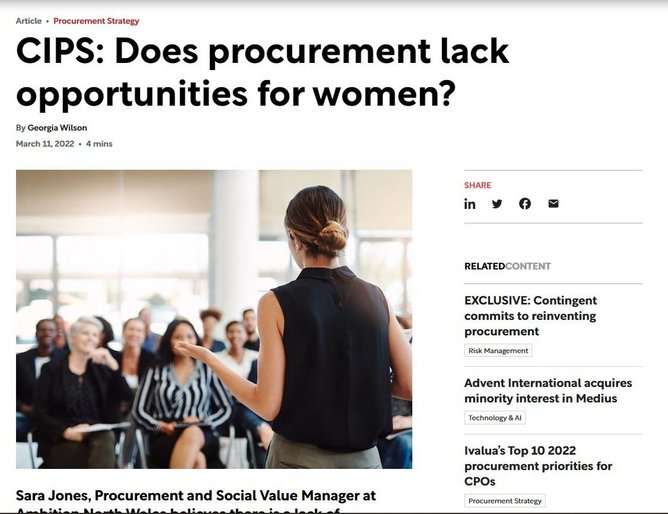 Adams also discussed some interesting insights from CIPS on the lack of opportunities for women in procurement. CIPS attributed this as the reason for why there are a limited number of women in the function - particularly in executive positions.
The insights also look at the continued stereotypes in the function such as risk-taking and decision making being a masculine strength.
To catch up on the Supply Chain Digital Show, click here.
Procurement Magazine - March 2022
Walking through the latest issue of Procurement Magazine, Adams highlighted a particular feature where we spoke to CIPS' Group Director, Duncan Brock; and JAGGAER's CEO, Jim Bureau.
The feature discussed the risks facing modern procurement teams, whether risk management in procurement is experiencing a skills gap, and how technology can help.
A notable comment from Duncan highlighted that "there's always a shortage of talent in procurement."
To read the feature, click here.
To catch up on the Supply Chain Digital Show, click here.
Procurement & Supply Chain LIVE returns to the Tobacco Dock, London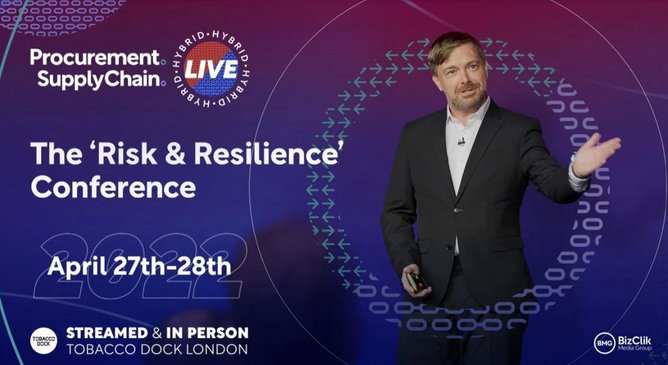 Across these two unmissable days, the agenda will include seven core themes:
Supply Chain Risk & Resilience
Digital Procurement
Transformation
Supply Chain Sustainability
The Global Logistic Forum
Supplier & Contract Management
Digital Ecosystems
To explore the full agenda for Procurement & Supply Chain LIVE: Risk & Resilience, click here.