Walk through the history of the procurement industry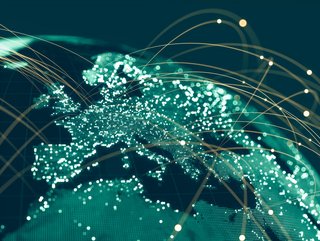 Procurement Magazine walks through time, taking a look at where procurement began and where it is now
3,000BC: The first trace of procurement
Throughout ancient history, there are many examples of a procurement concept.
Whilst the process was far from what it is today, the Egyptians used scribes to manage the supply of materials when building the pyramids.
The scribes recorded the amount of materials and workers required to complete the task, tracking orders through to fulfilment.
1800s: Procurement starts to gain recognition
Despite being recognisable in a base, crude form for many years, procurement's role in organisations wasn't recognised until the 1800s.
One of the earliest acknowledgements of the function came from Charles Babbage's book, On the Economy of Machinery and Manufacturers, in 1832.
In 1887, during the industrial revolution, procurement began to solidify its importance. Marshall Kirkman's book, The Handling of Railway Supplies, details procurement's strategic contribution to the railroad industry.
1914 - 1945: Word War I and World War II
Despite making positive headway in solidifying its importance in the industry, the World Wars stunted efforts to drive procurement initiatives.
Efforts shifted from adopting a strategic procurement approach to focusing efforts on obtaining enough raw materials, services and supplies during the depression.
1960s: Procurement enters the spotlight again
Approaching the mid-'60s, the concept of materials' management took hold on a wider scale. An emphasis was placed on competitive bidding, and a rise in trained professionals helped to solidify procurement's status within a business.
1980s: Supplier competition grows
By the 1980s, procurement experienced an increase in supplier competition, allowing organisations to focus on supplier quality and dependability.
Supplier management and strategic sourcing became important factors in procurement, something which remains true today.
This transition marked the shift to modern day procurement.
2000 and beyond: Procurement becomes the key to success
In today's organisations, it is clear to see the significance of procurement.
In the wake of pandemics, geopolitical unrest and other growing supply chain disruptions and complexities, organisations can no longer deny the integral role that this function plays in business continuity and the navigation of such murky waters.