'Self healing' supply chains possible with tech of future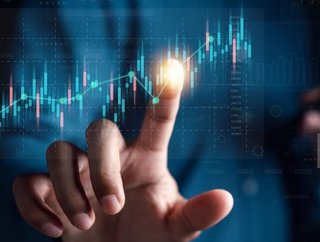 Jennifer Chaplain – Solution Engineering & Customer Engagement Principal for Aera Technology – discusses the hot areas of procurement automation, the benefits of such solutions, and how businesses can get the most from them.
Aera Technology's Jennifer Chaplain discusses the hot areas of procurement automation, and the benefits to business of real-time data and AI
Ongoing supply disruption and the prevailing climate of economic and geopolitical uncertainty means there has never been a greater need for procurement to be a strategic business function. This, in turn, is driving the adoption of AI and machine learning (ML) solutions in automating the less strategic aspects of procurement – which, traditionally, have been something of a time-sink for the profession.
Procurement leaders are expected to drive the execution and management of contracts in collaboration with internal stakeholders and suppliers. Their teams, meanwhile, are also expected to contribute to the vendor management lifecycle, including areas such as ESG, risk, and performance requirements.
Today, there's a raft of procurement automation solutions to do the heavy lifting in these and other areas.
Here, we talk to Jennifer Chaplain – Solution Engineering & Customer Engagement Principal for Aera Technology, which helps businesses use real-time data and AI to predict business risk and opportunity – about the hot areas of procurement automation, the benefits of such solutions, and how businesses can get the most from them.
In her role, Chaplain implements the company's core technologies and also designs decision intelligence workflows for global companies. "I am a passionate evangelist for data science and machine learning to enable predictive, self-healing supply chains," she says. "I guide customers in transformational projects so their systems can react to supply issues autonomously and in real-time, including communication with n-tier suppliers and contract manufacturers."
Below, she shares her knowledge and insight into procurement automation.
Challenges faced by procurement teams?
Procurement teams are often forced to work reactively rather than proactively.
They juggle strategy and execution while making daily, even hourly, decisions; responding to supply chain and logistics volatility; managing costs and compliance; and other tasks.
Often, such teams have to act without full context for the decisions they make, on top of the fact that the number of decisions that must be made has grown beyond even the best team's ability to keep up.
What's more, procurement teams frequently rely on siloed technology systems and business processes that don't provide real-time visibility.
In many cases, decisions are delayed by complexity amid the slow speed of human collaboration and alignment.
Information has to be gathered and analysed not just from data lakes, but spreadsheets, emails, or even faxes.
Traditional approaches to capturing knowledge and determining the best actions aren't enough to stay competitive. True digital transformation of procurement requires technology that enables faster, more accurate decision making.
What tech innovations will shape procurement?
Decision intelligence – the ability to digitise, augment, and automate decision making – is a fast-growing trend. We've seen it drive positive outcomes for supply chain functions, and companies are also applying it to procurement, finance, and revenue management.
This is a new frontier for digital transformation, allowing procurement teams to improve decision making across a wide range of activities. For example, procurement professionals often need to act quickly.
But how do you respond when a strategic supplier's key performance metrics go down? With manual processes and a lack of visibility, it could take days to identify the issue, followed by further days of analysis to identify options and to reach a decision. Through decision-intelligence technologies like AI and ML, these issues can be identified in real-time. Procurement teams can therefore quickly analyse the data, predict the outcome of changing vendors, and receive a recommended course of action.
When a decision is made, the technology then writes back to business systems to change purchase orders and update records. Supplier performance issues are resolved in a fraction of the time.
Beyond simply automating tasks, this makes it possible to keep a digital memory of every decision made – capturing valuable institutional knowledge and increasing the team's ability to automate more decisions in the future.
How is digital innovation changing procurement?
Procurement teams rely on data from customer orders, safety stock, total cost of ownership, suppliers' on-time in-full performance, and other sources. With so many time-sensitive decisions to be made, technology that makes it easier to harness all of this data is transforming how teams strategise and collaborate.
Technologies that digitise and automate decisions can break down silos across the organisation that hide process gaps. They provide the visibility required for informed actions and better, faster decision making – not just in procurement, but across the business as a whole.
This approach combines data science with digital technologies to understand the business, make recommendations, take action, and learn from decisions and outcomes.
With AI and ML constantly analysing data, teams can consider more variables in purchasing and supply chain decisions than before. The system identifies patterns that people might miss, enabling teams to act quickly as market conditions shift.
Also, by capturing decisions and their outcomes, procurement teams can (for instance) better understand discrepancies between budgeted and actual spend. They can balance risk, cost, quality, and other factors whilst making sure that decisions and outcomes align with business objectives.
What benefits is automation bringing procurement?
With improved tools to analyse data, and digitise and automate decisions, procurement teams are identifying new opportunities for cost reduction and savings.
One of the best outcomes is improved communication, collaboration, and accountability, not just within the team but across the enterprise and its ecosystem of customers, suppliers, service providers, and partners.
To give one example, a global consumer packaged goods company is using decision intelligence to identify purchase-price variance (PPV) in direct materials procurement. This allows the team to identify and correct issues with poor master data, misalignment of pricing data between systems, purchase orders and invoices that aren't compliant with contracts, and manual pricing changes.
In contrast to relying on spreadsheets to find gaps and then communicating with suppliers for corrections, the company is now automatically identifying issues, accepting auto-generated recommendations for corrections needed, and automatically deferring to a supplier for closure, eliminating the need for manual action.
Not only has the company dynamically streamlined its PPV management and vendor collaboration, but it has also identified practices that weren't aligned with company-wide procurement processes.
Transformations such as these are possible for procurement teams across a range of industries, and the companies that start this journey now will be better able to innovate for the future.