Tech Startup Pactum Enables Walmart AI Chatbot Capabilities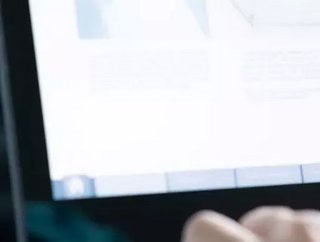 Tech startup, Pactum AI, works with large companies, including Walmart, to provide fully autonomous, highly-detailed negotiations through the power of A...
Negotiation is a crucial part of the procurement process.
It allows businesses to get a better deal from a vendor regarding pricing, contract terms and conditions and delivery or shipping costs.
Recent startup , trading for roughly two years, provides AI software that may revolutionise the way large corporations negotiate with vendors. 
The company, based in Mountain View, California, has seen a significant investment, led by Atomico venture capital firm, of US$11mn to fund expansion.
Pactum's AI Chatbots 
CEO and Co-Founder of PactumAI, Martin Rand, studied negotiating strategies under the influence of author and former FBI negotiator, Chris Voss. 
Voss is a world-renowned expert on bargaining tactics and released his book on the subject, 'Never Split The Difference', back in 2016. 
Rand, today, provides negotiation software solutions in the form of AI chatbots that his studies of Voss' techniques have significantly influenced.
The software, which powers the chatbots, is used to manage negotiations with a network of vendors that large corporations can otherwise struggle to optimise.
The initial startup process sees the client working with Pactum's human negotiation experts to set the parameters for the chatbot.
At this stage, the experts will discuss: 
Price terms 
Payment dates
Delivery requirements 
Quality guarantees 
Trade-offs the client is willing to make
Red lines that the chatbot cannot cross
Any other terms and conditions
The initial client specification then establishes a set of rules for the chatbot to work with, maximising the value for each side of every negotiation.
The chatbot will even incorporate some of the psychological tactics advocated by Voss, like confirming a vendor's requirements by mirroring its response. 
Negotiating for Large Corporations
Pactum currently operates with 28 employees, set to double by the end of 2021, and has seen its revenues increase tenfold in the past year. 
Pactum has recently worked with large companies including Walmart, Wesco International - an electrical equipment distributor - and is currently trialling the software with . 
Speaking to , Rand explained Pactum has allowed large customers "to gain 2.8% to 6.8% in profitability from each supplier deal Pactum negotiates, with one company seeing additional $1.5 million come in monthly on these contracts."
Logistics company Maersk is trialling the software with the aim of instigating auctions as a contracting method for transport projects.
Maersk head of digital procurement, Jacob Gormen Larsen, explained to Fortune that "by asking questions through the chatbot that force a customer to choose between alternatives, the system can build up a much better picture of both sides' "value function," the graph of [trade-offs] they care about."