Spend & Procurement programme PayEm gains US$27mn funding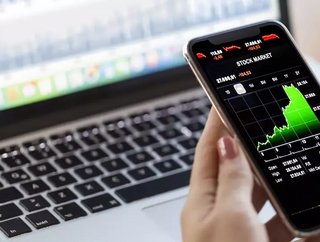 Global spend and procurement platform PayEm receives US$27mn in funding after demonstrating continued success in its Q2'21 growth and revenue generation
It's not every day that you get offered US$27mn in investment funding, and it's certainly something PayEm won't be taking for granted. Following the showcase of its impressive Q2'21 growth and continued rise in revenue generation, the global spend and automation programme is set to receive a booster in finances to help it continue to excel in its industry and maintain the same high level of customer experience as demand for its services takes off. 
A seed funding round was led by Pitango First, NFX, LocalGlobe, and Fresh Fund, pledging roughly US$7mn. This was quickly followed up by a US$20mn Series A booster courtesy of Glilot+ digging deep into its pockets. 
What is PayEm?
PayEm allows its customers to automate their financial processes from request to reconciliation. It gives them full control over the management of non-payroll spending while ensuring their budgets are safe, manual accounting tasks are automated, and they are flexible and in control of their spending and procurement processes.  
As the procurement industry moves into a new age, it leaves behind the ancient ways of spending decisions being made solely by procurement and finance teams. Instead, it broaches a world where decision-making regarding vendors, SaaS platforms, and more is left to teams dotted throughout an organisation. A downfall of this new system is the chaotic collection of small transactions managed by overly complex and outdated technology, making the finance department's job 10 times harder. This is on top of B2B payment volume sitting at roughly US$127tn (as estimated by Nilson Report) and is likely to climb to a whopping US$200tn in the next seven years. 
But PayEm believes it can go some way to solving this overcomplicated and unnecessarily confusing system. The programme offers its users transparency and control by ensuring reimbursement, procurement, AP automation, and credit card processes are all maintained with maximum efficiency on one centralised platform. Every subsidiary is provided with financial and accounting autonomy, thereby enabling holistic processes at a higher level. PayEm is adamant it can supply its users with a more enjoyable, streamlined experience by ending fragmented workflows and manual tasks through the integration of end-to-end personalised request-to-approval workflow and payment solutions. 
Funding allows procurement platform to evolve for competitive business
"We are delighted with the work that we have done so far with PayEm," says Or Hecht, Procurement Manager at Fiverr, a company that utilises PayEm's procurement platform. "It has saved days of manual work each month using their platform and automating our reconciliation processes."
Itamar Jobani, CEO and Co-founder of PayEm explains the programme's ideology. 
"We've built PayEm to meet the needs of SMEs and enterprises. Between the rise of Saas, the trend of hybrid work, and the acceleration of global expansion by companies as they tap into markets and talent pools, existing technologies simply couldn't meet changing market needs in a holistic manner. 
"Our platform enables employees and various departments to make their own spending decisions while offering centralised control and visibility for finance teams.
"By using our product, finance teams can manage every aspect of non-payroll expenditures, including credit cards, in a SOX-compliant way, support multi-currencies and different accounting methods across multi-territories, while eliminating manual overhead on reconciliation."