SoftCo: 3 target areas for digitalisation in procurement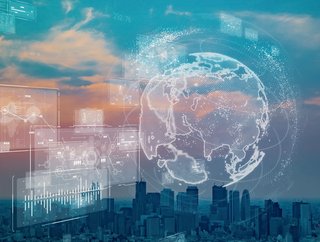 Discover three key areas for digital transformation in procurement according to SoftCo, a leading financial process automation company for procure-to-pay
Despite the mainstream adoption of eProcurement systems over the last 15 years, many aspects of procurement remain manual, and prone to human error.
"Established companies must adopt digital transformation strategies to remain viable in the markets that they serve," said SoftCo. "The idea that leveraging technology is the key to long-term growth is a foregone conclusion in the minds of many business leaders."
Robert Lynch, P2P Insights Analyst at SoftCo has identified three key areas that are ripe for digital transformation in procurement to reduce the manual and paper-based elements of the procure-to-pay (P2P) process.
1. Procurement talent
With 51% of procurement leaders believing that there is a lack of ability within their teams to deliver on their organisation's procurement strategy, ensuring you have the right people in place is critical. However, finding talent is not an easy task, 76% of senior managers report that they have hired the wrong person for a position.
"A digital procurement transformation would connect procurement and human resources (HR) teams to attract and retain the right talent for various projects," said Lynch.
Key technologies that procurement can benefit from include:
Artificial intelligence (AI) to quickly and accurately match contingent workers with project positions.
Machine learning (ML) for adaptive job assessments.
Predictive analytics to identify contingent labour candidates that would be a good fit for specific roles.
Augmented reality to attract workers and showcase the business before conducting in-person interviews.
2. Sourcing
When it comes to sourcing, improving visibility is a key trend among many leaders in order to combat the increasing risk landscape in procurement and supply chains. "By implementing a sourcing solution, organisations experience improvements like better visibility and also decreased spend," explained SoftCo.

3. Contract management
At the heart of the procurement process is contract management. While some progress has been made in digitalising the process, such as electronic templates and eSignatures, many companies still largely rely on manual processes for their contract management.
"Managing your contracts manually results in an overly complex contract management process that is prone to human error," said Lynch, who higlighted inconsistencies, contract creation, negotiations, and management among the biggest challenges when it comes to manual management of contracts.