SAP discusses Importance of Data in Procurement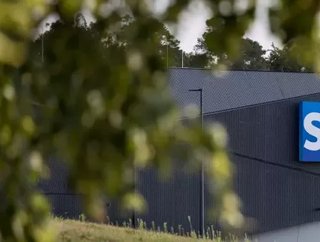 SAP discusses the importance of data in procurement and what the future could look like for the supply chain industry, following the Covid-19 pandemic
Due to pressures of the pandemic, digital transformation has become an inevitable action to ensure future success for supply chain organisations. SAP, a leading company in the supply chain industry, spoke with Manufacturing Global magazine about the technologies that played a vital role during the pandemic. 
Evolution of Industry
The Covid-19 pandemic has provoked many changes across all industries. Supply chain and procurement are two industry sectors where traditional methods have been overwritten by the demand for digital transformation. Procurement practices are now becoming more proactive via the means of data-driven intelligence. 
Sean Thompson, Executive Vice President, Network and Ecosystem, SAP Procurement Solutions, spoke with Manufacturing Global, about the changes happening in supply chain and procurement, as a result of Covid-19 pressures. "Breaking away from reactivity and focusing on proactivity will be essential in tackling new business challenges in a post-COVID-19 world. Network strategies, and making use of data-driven insights, will be important in avoiding repercussions from future shocks and shifts, replacing linearity with interconnectivity."
Chief Technology Officer, SAP Fieldglass Solutions, Vish Baliga, discusses which technologies will continue to play a vital role for the foreseeable future. "I foresee cloud-based solutions, particularly with regard to external workforce management, playing a vital role in lending businesses the flexibility they need to take steps toward recovery. Just as they always have, contingent labour and services providers deliver the depth of skills and expertise necessary to propel businesses forward."
Importance of Procurement Analytics
Data analytics is a far-reaching asset that is invaluable across all aspects of the supply chain. With developments like predictive analytics becoming widely available and easier to implement, the majority of organisations can understand the value of the technology. It's only a matter of time before it becomes a fundamental resource for all businesses. 
According to Baber Farooq, Senior Vice President, Product Strategy, Procurement Solutions, SAP, "digitisation produces massive amounts of data to help procurement professionals make informed decisions that positively impact their organisation's financial outcomes. Utilising this data, procurement professionals can gain insights into how to drive benefits around cost savings, supplier consolidation and purchasing power."
He then went on to discuss the trends in procurement analytics. "With a strong analytic foundation, businesses can get the most out of their digital transformation and truly leverage Artificial Intelligence (AI) and Machine Learning (ML)," said Farooq. "When this data is captured consistently across procurement operations, and ideally across multiple customers, it becomes more accessible and meaningful."
The accessibility of data and ease of using data analytics is becoming more common across supply chains. As it becomes more of a network, as opposed to a traditional, linear model, data will be a driving force for future procurement success.