SAP: Digital drives real-time procurement transformation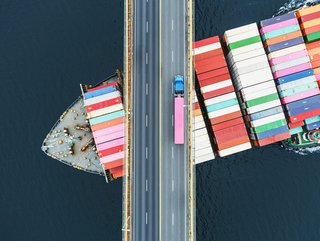 SAP explores how digitalisation is driving real-time transformation in global procurement functions and the role that it plays in value creation
Over the last two years, Procurement has transformed from a finance and operational function to one seen as a value creator and critical contributor to risk management.
Interviewing 430 C-level executives, SAP's latest report, alongside The Economist - 'Chain reactions: Building value in procurement through digitalisation' - deep dives into the future of procurement and where leaders in the industry should focus their efforts.
In the report, SAP identifies the pandemic (COVID-19), geopolitical developments, and shifts in consumer behaviours as key catalysts for the current disruption. CIting that: "The importance of procurement in supporting changing business strategies, managing risks and costs, and ensuring continued access to key resources and inputs has magnified given the disruptions that have roiled the globe over the last two years."
Procurement becomes a value creation function
According to the report, organisations are increasing their focus on maximising cost savings (39.8%) to bring value to their businesses, a key strategy of choice for CPOs (45.1%) given the current global economic landscape. Alongside cost savings, risk reduction was also a key strategy for procurement leaders (37.9%).
Leaders shift away from just-in-time inventories
Third on the list of strategies to drive value through procurement was inventory management (19.3%), particularly for those in developed countries such as Japan, the US, and Western Europe.
Cited in the report SAP said: "Supply chain disruptions in the wake of COVID-19 have helped puncture the glittering promise of the existing 'just-in-time' philosophy that allowed companies to reduce waste by minimising or eliminating superfluous inventory."
Despite the benefits of managing inventory with long-term strategies such as nearshoring or backup supply chains to protect operations from future disruptions, the report highlights the challenges in shifting to such strategies including high expense, limited labour, and significant lead times to relocate.
Category management gains traction
As the fourth focus area for procurement value (18.6%) and the second biggest driver of digital transformation, the rise in category management strategies has been attributed by the report to the increased use of digital technologies such as smart contracting platforms that can help to identify risks and opportunities.
"Category management is undergoing a subtle evolution thanks to the increased use of digital technologies like smart contracting platforms that leverage sophisticated indices for identifying risks and opportunities," said the report.
A shift in operating models puts procurement at the centre
Elsewhere in the report, an interesting two-way trend has emerged when it comes to the operating models for procurement. While 40% of companies are seeing a shift towards increased centralisation, while half are seeing an increase in decentralisation or hybrid models.
As such these models are having an impact on the function, with leaders expecting further changes to operating models to come. According to the report, 31.2% of companies list operating models as a high-priority item just below supply chain risk (34.4%).
"procurement is going to be central to changes in organisational models over the next one to two years, given its centrality in all business operations," said the report.
To read the full report, click here.