SAP Ariba to Digitise and Automate Procurement at Expo 2020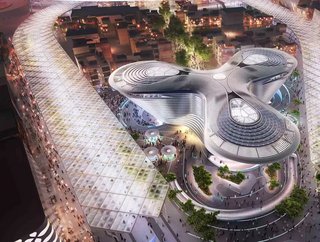 SAP Ariba solutions will digitise and automate procurement processes for more than 25,000 Expo 2020 Dubai suppliers
Expo 2020, a World Expo that is set to be hosted by Dubai in the United Arab Emirates (UAE), was originally scheduled to run from 20th October 2020 until 10th April 2021, but, as with just about everything in the world of supply chain, the COVID-19 pandemic forced event organisers to postpone the highly-anticipated get-together. The new date for the Expo, which will be hosted in the Dubai Exhibition Centre, spanning across a 438-hectare space, is Friday 1st October, until 31st March 2022. But, there will be limitations to who can and cannot attend the event, so SAP has stepped in to fix the problem. 
What is Expo 2020?
'Expo 2020 and SAP have run a series of onboarding summits for Expo's valued supply chain network. As Expo's procurement needs shift from construction to interior fit-outs, facilities management and technology services, Expo 2020 and SAP will continue to provide ongoing one-on-one support, including a dedicated helpdesk, to guide suppliers throughout the evolution to digital transactions and processes.
Expo 2020 Dubai, which will open its doors to the world from 1st October 2021 to 31st March 2022, is the first World Expo and only the second mega-event to secure a Procurement Excellence Award from the Chartered Institute of Procurement & Supply.'
SAP Ariba's Solution
In a recent announcement, it was told that more than 25,000 of Expo 2020 Dubai's local and global suppliers would benefit from a real-time, unified digital procurement and payment platform, thanks to technology provided by SAP, the events Innovative Enterprise Software Partner. 
The solution, provided by SAP Ariba, will supposedly fully digitise and automate the procure-to-pay lifecycle, providing a streamlined digital experience for Expo 2020's suppliers while simultaneously enhancing transparency and efficiency across the event's global supply chain. 'The global technology company's cloud-based SAP Ariba procurement solutions run on its UAE public cloud data centre and connect to Ariba Network enabling buyers and suppliers to connect and transact', according to SAP. 
Mohammed AlHashmi, Chief Technology Officer, Expo 2020 Dubai, said: 'Expo 2020 is a long-term investment in the future that aims to enhance opportunities for sustainable business connectivity and growth in both domestic and international economies. Our partnership with SAP is an example of what can be achieved with the invaluable support of our technology partners to host one of the most digitally advanced World Expos ever. The implementation of SAP Ariba solutions has transformed our end-to-end procure-to-pay cycle and helped set new standards of procurement automation for projects of this scale.'
Through SAP Ariba's collaborative and mobile-friendly platform, any registered suppliers at Expo 2020 will be able to participate in sourcing events and the negotiation and signing of contracts; users will also be able to submit invoices and track payments in real-time. According to the platform, Expo 2020 has already transacted in excess of AED 1 billion on the platform, 'highlighting its commitment to driving long-term business growth in the region and beyond, with a particular focus on small and medium enterprises (SMEs).'
Claudio Muruzabal, President of EMEA South, SAP, said: 'Expo 2020 Dubai is demonstrating global best practices in digitising its procurement process with SAP Ariba solutions to help gain visibility into its spend, tighten collaboration with its suppliers, and achieve process automation, including completely paperless invoicing. Expo 2020 has already brought more than AED 1 billion in spend under management with SAP Ariba solutions.'