Round Table: A Best-of-Breed Approach to a Digital Ecosystem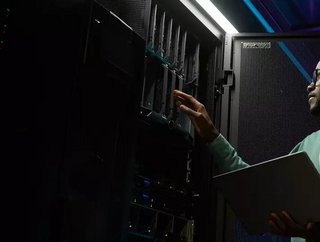 Why a best-of-breed approach to procurement digital transformation? We give the floor to some of the best-in-breed to tell us just that
A best-of-breed approach to digital transformation can, at first, seem daunting and perhaps, not worth the effort. How could juggling a myriad of different tools ultimately provide better outcomes than their long-standing powerhouse competitors offering full suite solutions?
Sure, you enjoy specialised functionality, which can increase adoption rates and make for faster ROI. But what about the data challenges that come with multisystem integrations and the disjointed user experience?
Yet, many procurement functions are now choosing to take exactly this approach. Why? To help us answer that question, we gave the floor to the admittedly bias experts to share their thoughts.
Mark Perera, CEO of Vizibl
"Agility becomes even more important as procurement receives a wider mandate. While contract negotiations and cost savings remain staple responsibilities, procurement's KPI portfolio is expanding fast, and business-as-usual won't build a best-of-breed procurement organisation. 
"By favouring a best-of-breed approach, procurement organisations have the opportunity to implement digital platforms developed during a time when an incredibly rich data and technology landscape is the norm. Now that open API capabilities are standard, they are able to cherry-pick to their exact requirements, easily integrating multiple small providers who excel in their area of expertise. This combination of best-of-breed providers unlocks agility and speed – and ultimately competitive advantage."
Omer Abdullah, Co-Founder and Managing Director of The Smart Cube
"Digital procurement transformation can indeed become a competitive advantage, but it needs to be carefully considered if it is to transform procurement into a vehicle that not only manages costs but unleashes the potential of the supply base and market to significantly improve business performance.
"The first challenge around digital procurement is ensuring everyone is on the same page with what that means and what the vision looks like. A true digital procurement model is one that enables procurement organisations to focus on more differentiating, value-adding activities and strategic decision-making, augmented by advanced technologies. Agreeing on this vision from the outset is key.
"A second challenge is with regards to the roadmap, which is heavily influenced by existing levels of digital maturity. There's no point in an AI-driven category management solution if the function is still working off Excel spreadsheets. Digital transformation, and the pace of change, has to be contextualised in order to ensure buy-in and adoption. Change management has to be a prime consideration.
"A third challenge is around the tech model itself, such as whether one should implement end-to-end solutions versus best-of-breed. The former brings simplicity and consistency, while the latter brings depth and focus in a specific niche. Concerted thought and analysis - and then expectations setting - about the optimal approach (which can never be a one size fits all) are essential."
Sheldon Mydat, Founder and CEO of Suppeco
"There is an energy and a hunger for change, for transformation. There is, however, a limited appetite for intrusive or disruptive change. This best describes the era of the best-in-breed connected ecosystem, the startup.
"Indeed, our very own Suppeco requires zero customisation, zero intrusive implementation and is more than likely to create value on its first day on the pitch! Don't get me wrong, Suppeco's an open API pin cushion! It plays well and is complimentary of its neighbours across the landscape. But it's also a turnkey solution and a great candidate for what's best about democratised software."
Tai Alegbe, CEO and Co-Founder of Contingent
"We're seeing the top teams adopt technology that helps them become more proactive, easing the burden with real-time and relevant insights across their entire supply chain. The delivery of these insights at the right time, so teams can make the right strategic choices, is what enables Procurement to fulfil its strategic role in driving the business forward. The value to the business is huge, with Procurement able to negotiate better, source more effectively, reduce risk, identify opportunities and meet the myriad of regulations.
We know from working with our customers that simplicity is everything when it comes to technology, especially when navigating legacy systems and processes. That's why we believe in equipping teams with simple to use, lightweight technology that plays nicely with existing tools and furthers collaboration across the whole business.
Jennifer Bisceglie, Founder and CEO of Interos
"While the  'single platform' approach to procurement digital transformation has its appeal, I'm a believer in the need for best-of-breed technology. Single-platform approaches that claim to integrate everything from contracts to supplier management are not always best-suited to deliver on digital transformation and the integration of data from disparate systems, primarily because of their reliance on point-in-time, manual processes. 
"Digital transformation in procurement is driven by the need for efficiency, speed, better decision making, cost optimisation and risk reduction. These benefits are better delivered by advanced, best-of-breed technology that gathers more data, processes that data intelligently via AI, NLP [Natural Language Processing] and Machine Learning, and provides actionable intelligence and insight. This empowers procurement teams to become trusted advisors to the business.
"If you look at my company's focus, supply chain risk and operational resilience, you find that single-platform solutions are marketed as providing "cleaner" insights across procurement organisations areas of focus but are typically only able to do so using data you already have, that's had time to be collected normalised to the system. A process that often takes weeks or months ignores data that doesn't easily fit the system and is far slower than the breakneck pace of modern business.
"Meanwhile, best-of-breed solutions in supply chain mapping, monitoring, and modelling leverage AI and NLP to transform the way that organisations view their supply chains. Using emerging solutions to create real-time visibility down to the nth tier, uncovering hidden risks across multiple factors in a way that provides proactive, actionable insights into supply chain risk so that procurement can better anticipate and mitigate risks to their business. In this way, best-of-breed focus on key challenges of digital transformation by diving deeper into the problem areas and providing more robust tools to deliver better outcomes."
Abid Yousuf, Senior VP of Professional Services of Avetta, offers key points for successful digital transformation
A digital transformation initiative has to be rooted in the overall corporate objectives and should be aligned with stakeholder goals.

Goals can include earnings improvement, cost management, asset reliability, improved quality, user experience, etc.

Aligning with corporate objectives and stakeholder goals ensures higher adoption across the organisation, which results in higher ROI. 

Having a well-defined/documented purchase-to-pay process is a prerequisite to selecting the right technology partner.

Clean master data and consistent taxonomy for spend categorisation are essential.

A cross-functional team that includes representatives of the various stakeholder groups promotes early buy-in and part ownership of the initiative.

Executive sponsorship is key.

Depending on the maturity of the organisation's capabilities, it's best to take a phased approach starting with the highest priorities (solve the most critical problems first).

A realistic and transparent assessment of legacy systems is important in order to avoid implementation and integration challenges.

Cloud-based solutions provide faster ROI and can be easier to integrate if the appropriate API's are available.

Third-party integrators play a value add role if they know the technology, business process and have sector experience.

Build in a mechanism to measure progress and promote continuous improvement.

Prioritise dashboards and self-managed reporting over advanced analytics and automation since most organisations manage what they measure