RAK Department of Finance to digitalise acquisitions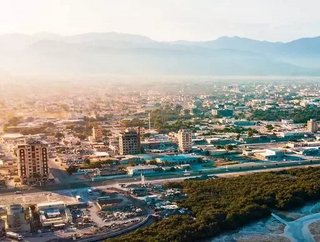 Ras Al Khaimah (RAK) is to digitalise its public procurement systems with an agreement alongside RheinBrücke...
Ras Al Khaimah (RAK) Department of Finance has shortlisted Europe-based RheinBrücke's product MeRLIN (Material eResource Linked Information Network) to digitalise its public procurement systems in order to improve quality, accountability, and transparency across all operations.
The partnership is in line with the UAE government's ongoing efforts to improve efficiencies in both the public and private sectors through digitalization.
His Excellency Mohammed Hassan Alnoman, Chairman of RheinBrücke Middle East, and His Excellency Yousuf Ali Mohammed, Director General of Department of Finance, RAK signed the agreement in the presence of senior representatives of the two entities.
The Department of Finance, RAK will use MeRLIN, a strategic sourcing solution that provides integrated sourcing process automation, under the terms of the project charter. MeRLIN is also mandated to support the department with supplier relationship management and planning, as well as provide advanced analytics support in its digital transformation journey.
Digitalising the infastructure
His Excellency Yousuf Ali Mohammed, said: "As part of our efforts to enhance our digital infrastructure and capabilities across all operations, this project will enable us to introduce the most advanced practices that comply with the highest standards in the country's government sector. We are committed to continuously enhancing the financial planning process, budgeting and public procurement to achieve greater financial control, transparency and efficiency." 
Digitalisation and a shift in consumer preferences during the pandemic has disrupted the industry across the Middle East. According to the , the Middle East, Turkey and Africa (META) region is expected to spend US$20 billion on digital transformation initiatives this year and up to US$40 billion by 2022.
The strategic collaboration between the RAK Department of Finance and RheinBrücke to digitally transform the procurement experience has started with a proof of concept (POC). 
The current phase of the MeRLIN solution focuses on five processes relevant to the government procurement cycle including vendor management and registration, tendering, auction management, supplier invoice management, and spend management, as per the report.