Protiviti/RheinBrücke optimise Middle East's eProcurement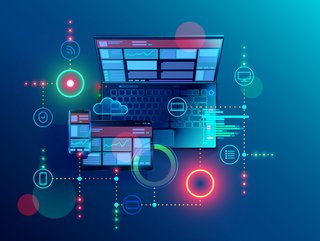 Business consulting services company, Protiviti, and IT consulting company, RheinBrücke have partnered to optimise eProcurement in the Middle East (ME)
Technological disruption is everywhere. More now than ever before, organisations are pushing for innovation and digital transformation to navigate the new business environment, meet customer demands and drive success.
According to the International Data Corporation, the Middle East, Turkey and Africa (META) are expected to spend up to US$40bn on digital transformation initiatives by 2022.
In a recent announcement, business consulting services company Protiviti, and IT consulting company RheinBrücke signed a joint partnership to optimise eProcurement in the Middle East (ME).
What does this partnership mean for the Middle East?
Signed by Vetri Selvan, CEO and Managing Partner at RheinBrücke and Arindam De, Deputy CEO and Managing Director (ME) at Protiviti, the new partnership will see Protiviti strategically advise and partner on the deployment of RheinBrücke's strategic sourcing solution MeRLIN (Material eResource Linked Information Network).
The teams will work together to deliver projects that accelerate the digitalisation of procurement and achieve effective ROI. Protiviti will also act as the cloud integration partner for MeRLIN.
"This partnership will enable both parties to deliver value and improve the performances of both manufacturing and public sector enterprises while they continue to adopt spend management solutions to help them gain a competitive advantage by managing complexity, improving supplier relationships, and ensuring supply chain reliability," said H.E. Jamal Bin Saif Al Jarwan, Secretary General of UAE International Investment Council (UAEIC).
H.E. Mohamad Hassan Abdullah Alnoman, Chairman of RheinBrücke Middle East added: "The partnership between Protiviti and RheinBrücke will provide value to businesses, as we are witnessing an upward trend in the market where organizations are attempting to reduce their technology costs and focusing on supply chain transformation through the implementation of procurement digital solutions."
Supply chain disruptions cause financial losses
With supply chain disruptions causing up to 62% in financial losses, the partnership between Protiviti and RheinBrücke is hoped to ensure agile procurement operations in the region.
"Our strategic partnership with RheinBrücke supports our endeavour to bring innovative solutions to our clients, aligning to their business requirements and keeping pace with the technological disruptions in the region. Together, we share a commitment to helping enterprises streamline and optimize their purchasing processes through strategic sourcing and eProcurement," said De.