Procurement and Supply Chain Live: Javette Hines, Citi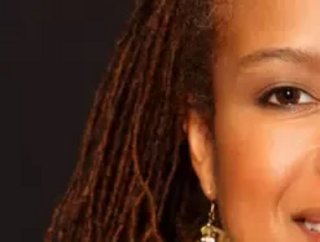 Javette Hines, Global Head, Supply Chain Development, Inclusion and Sustainability at Citi discusses supplier diversity
BizClik Media's Procurement & Supply Chain Live event spanned across three days. The earliest two took place at Tobacco Dock, London and were the first in-person events many supply chain and procurement executives had attended in over a year.
The third day was hosted through a virtual platform, allowing attendees to sit in on the talks from home or the office. 
On this day, Javette Hines, the Global Head, Supply Chain Development, Inclusion and Sustainability at Citi, dropped in from New York, USA, to discuss integration that works, Sustainable Development Goals and sustainability. 
"Supplier diversity is a strategic business imperative, it's not a nice-to-have, it is a must have," said Hines.
Supplier diversity leads to economic growth
"I'm excited to have the opportunity to talk about supplier diversity, sustainability and the sustainable development goals. This is what I do everyday, this is what I love and what I'm passionate about", said Hines. 
One of her biggest responsibilities is to explore how women-owned businesses in different countries can find success through diversity, as well as encouraging education, training and development in environmental, social and governance (ESG). 
Through looking at diversity in the bases of a supply chain, including the community and customers, economic growth is assured. 
"Most importantly, you're going to have the opportunity of continued advancement, innovation and creativity", she said.
The pandemic has provided a platform to introduce diverse suppliers
At the conclusion of Hines' talk she discussed with Scott Birch, BizClik Media's Editorial Director, how the pandemic had actually enabled supplier diversity to have a broader platform. 
"I was a little bit challenged myself last year - I'm accustomed to going out and seeing suppliers, engaging suppliers," said Hines. "But the ability to have electronic capabilities was amazing. Normally, when it could only have been a few of us who could have shown up to a trade show in the past. This Covid-19 situation allowed me to create workshops and introduce suppliers to one another."
For Hines, the pandemic provided an opportunity to highlight diverse suppliers through online platforms. 
Now, her virtual talk can be broadcast around the world, to help others see the many strengths of supplier diversity.