P2P software webinar aims to hone procurement tech know-how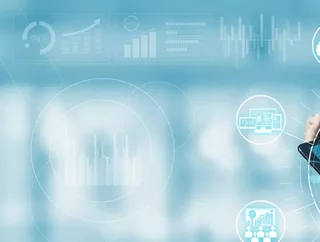 Procurement software-suite specialist invalua to host webinar designed to demystify tech adoption
A webinar to help companies hone their procurement-tech knowledge is being held this Thursday (November 4) at 3pm GMT.
The event is called 'The Six Keys to Selecting the Right Procurement Technology'. It's being hosted by ivalua, who says its eponymous P2P software helps businesses save money, find efficiencies and also maintain stable supplier relationships. Its customers include corporate giants such as Ikea, Coca Cola, Rolls Royce and Credit Suisse.
In today's world, so-called procure-to-pay software (P2P) is seen as a powerful enabler in the world of procurement, helping firms drive both sustainable efficiencies and strategic value, with a view to improving performance. 
P2P software 'future of procurement'
P2P software is designed to allow companies to keep tabs on risk and performance, sourcing, contract management, eProcurement, invoicing, payments and spend analysis.
The webinar will look at: 
How and why key procurement leaders are choosing a suite-based approach to technology.

The value a procurement team gains when linking its systems.

Pitfalls associated with disconnected systems.

Key considerations when choosing procurement tech, including adoption, usability, data management, and user experience.
The event is being run by Vishal Patel, ivalua product marketing VP. Patel has 15 years' experience in the procurement and supply chain tech market. 
He will be joined by Andrew Bartolini chief research officer at Ardent Partners, an advisory firm specialising in supply management strategies. Bartolini is an expert in sourcing, procurement, supply management and accounts payable.