Oracle helps organisations effectively manage cashflow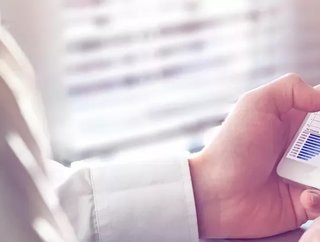 Oracle helps procurement organisations effectively manage their cashflow with its latest offering NetSuite Cash 360
Helping businesses to be more strategic when it comes to their cash decisions and forecasting, Oracle NetSuite has launched its latest offering Oracle NetSuite Cash 360.
The new offering sits within Netsuite enabling users to effectively manage their cashflow with real-time insights into the position of cash, as well as the ability to generate fast and accurate near-term forecasting.
In addition to these features, Cash 360 simplifies the management of cash, providing a configurable dashboard linked to key cash management activities
"Insufficient cash flow is the main reason new businesses fail in the first five years, but despite it being such a critical area, many businesses struggle with cash management due to poor visibility and an inability to accurately forecast," said Gary Wiessinger, SVP of product management, Oracle NetSuite. 
"NetSuite Cash 360 turns a complex process into a simple one by giving customers everything they need to effectively manage cash flow to help ensure they have the cash reserves to maintain day-to-day operations, pay employees and suppliers, fund sales and marketing efforts, service debt, acquire capital equipment, and make other long-term investments."
Features of Oracle Netsuite Cash 360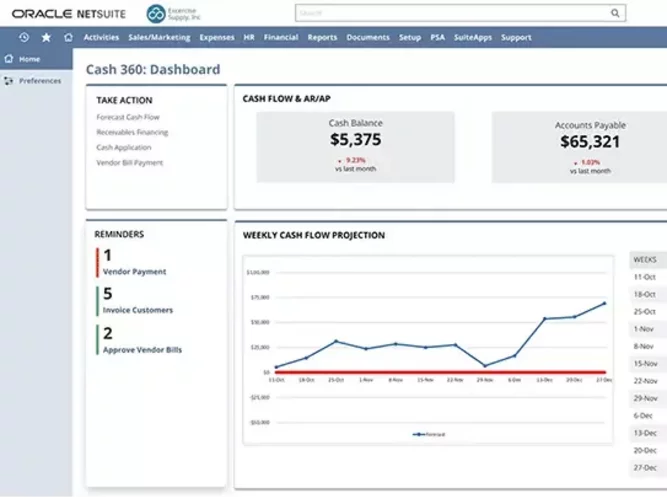 Being an automated solution embedded in Netsuite, the solution helps to improve forecast accuracy, saving finance departments valuable time, as well as simplifying and accelerating the forecasting of cashflow for greater confidence in decision making.
New features for Netsuite as part of Cash 360:
Cash management:

A dashboard to monitor receivables, payables, and available cash in real-time, helping customers improve cashflow visibility. Users can review current trends, as well as six-month rolling cashflow forecasts.

Cashflow forecasting:

A tool to help develop more accurate forecasts with the use of multiple data points. Users can also apply historical averages to current AR and AP transaction data to estimate collections and disbursements.
"The combination of Oracle NetSuite Cash 360 with other NetSuite capabilities, such as billing automation, bank reconciliation, approval workflows, and budget validation, gives businesses added accounting efficiencies, greater control of cash inflows and outflows and more flexibility when making financial decisions," commented Oracle Netsuite.