OpenGov Acquires Leading Public Procurement Startup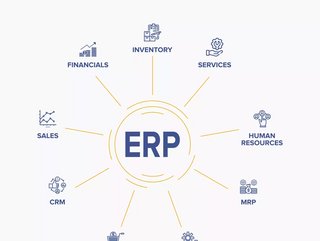 OpenGov will use ProcureNow to bridge its existing budgeting and financial suites, helping governments implement modernised procurement
With its recent acquisition of ProcureNow, a five-year-old startup, OpenGov has entered the world of procurement. The new system helps government clients run their budgeting, procurement, and financial operations through a single vendor, and will complement OpenGov's existing budgeting, financial, and digital services. In short, it's a perfect move.
As David Gertmenian-Wong, ProcureNow's CTO and co-founder further explained, ProcureNow's platform will fill OpenGov's gap between budgets and financing. Together, the two companies will modernise America's digital infrastructure. Said OpenGov's co-founder and CEO, Zac Bookman: 'We're thrilled to welcome the ProcureNow team and community of innovative governments to our platform.'
What's the State of Public Procurement? 
Prior to the pandemic, most government procurement operations were neglected or shoved out of sight. '[Teams] were relegated to paper and pen and Word documents to stitch together big RFPs or bids', Bookman said. '[Governments forced them] to use PDFs and duct tape and bubble gum'. That all changed with the onslaught of the pandemic. Suddenly, public procurement divisions fulfilled critical roles, sourcing personal protective equipment (PPE), remote work wifi routers, and government laptops. 
This year, federal stimulus funds will give city councils and governments the resources to invest in digital procurement programmes. Many officials recognise that the urgency of pandemic procurement will likely repeat in the future, and as a result, they're motivated to make rapid change. 'Public organisations basically never needed a system as badly as they do now', Bookman said. 'So there's a massive influx of [procurement] buyers and system upgrades'. 
How Will OpenGov Contribute? 
As the pandemic accelerates adoption, OpenGov wants to be the nation's premier cloud-based Enterprise Resource Planning (ERP) provider. 'We couldn't be more excited about partnering with OpenGov', said Gertmenian-Wong. 'It's rare to find a partner so uniquely aligned on mission, vision, and culture'. If a city wants to modernise its entire tech stack, it can buy OpenGov's ERP, pay for a full project management roadmap, and upgrade its entire system. Otherwise, it can work with the firm to develop smaller-scale projects, such as finding alternate solutions to 400,000-row Excel spreadsheets. 
To be fair, other groups offer competitive procurement software—such as Granicus, CentralSquare, and CivicPlus—but ProcureNow gives OpenGov an edge. The platform heavily emphasises data, to the extent that council and city governments can actually search for and view similar projects. This helps officials build stronger RFPs and visualise how other cities source their products. 
Government officials take note: ProcureNow might be your path to post-pandemic success. With ProcureNow, OpenGov can help governments bid, award, and contract procurement operations. Said Bookman: 'This is an extraordinary opportunity for our nation's governments to upgrade their systems'. Germenian-Wong added his support. 'We can't wait to continue empowering procurement professionals to get the most value out of every tax dollar spent', he said. '[This] leads to stronger communities for us all'.