New Zealand launches digital e-procurement ecosystem project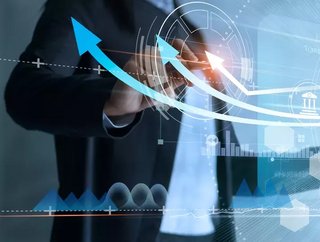 The New Zealand Government announces plans to develop a digital e-procurement ecosystem that aids agencies and businesses in managing procurement processes
The Government of New Zealand has announced its plans to begin working on a digital procurement project, aiming to provide agencies, schools, and businesses with the means to electronically record ongoing procurement projects and potential conflicts.
Dubbing it a 'digital e-procurement ecosystem', the government has released the beta of its management tool and hopes to guide agencies through the creation of documents and contract templates commonly used in the procurement sector. By utilising digital libraries containing a variety of information and clauses, companies can decrease the risk and time associated with often arduous legal reviews. 
New Zealand Government targets digitisation of the procurement process
The project was originally taken on by the Inland Revenue Department but has since been adapted and advanced through the collaboration of recruited agencies. Modelled on a catalogue system, the digital procurement management tool allows agencies directly involved with government contracts to go through the necessary procurement processes, able to rest easy with the knowledge that their activities are wholly straightforward and secure. 
Inclusivity and accessibility seem to be at the forefront of the project's aims, with the Minister for Government Digital Services aiming to surpass all expectations. Targets have been set to achieve the same level of quality and speed that is attainable through procurement processes with private organisations, motivating the public sector to reevaluate the delivery of services across the country. 
Advances prioritise the streamlining of contracts and documents involved in the supply chain
New Zealand's project targets a more relaxed and seamless experience for businesses involved in the government procurement process. It's prioritising easy access to necessary information and aims to promote a data framework that enhances the availability of high-quality data to ensure progress is repeatedly being made. Efficiency and transparency are key to industry success, something the government seems acutely aware of, and only serves to improve the organisation and appeal of the often over-complicated procurement process.
Emerging from the other side of the pandemic, sector focus has shifted to providing enhanced data protection and digital inclusion policies across all digital government strategies. New Zealand's government is eager to innovate its inner workings through the introduction of new technology and to revolutionise its government procurement processes.