mdf commerce inc. Acquires Periscope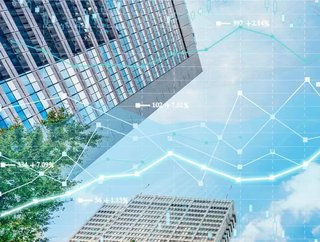 mdf commerce inc. acquires Periscope, helping governments optimise spend and becoming the public eProcurement leader in North America
Looking to become a leading player enabling the flow of commerce for the B2B and B2G markets, mdf commerce has plopped down approximately $259.9 million on a cash-free debt-free basis for Periscope. Periscope is a leading eProcurement solution provider that offers a fully integrated, end-to-end procurement solution to both state and local government agencies and suppliers in the US.
Legacy procurement systems hinder optimal management and transparency on spend of the US$1.8 trillion in taxpayer funds that are laid out for procurement purposes.
Periscope's end-to-end eProcurement solution bespoke for the public sector allows government agencies to increase procurement efficiency by more effectively purchasing goods and services, source contracts, analyse spend, post bids. Periscope's consumer-like shopping experience makes for easy onboarding and a friction-free user experience.
Currently, Periscope assists government agencies in transacting approximately US$20 billion per year, and the opportunity for further growth is significant.
With a strong focus from the White House on government procurement practics, American governments seek to optimise their procurement processes. Together, mdf commerce and Periscope are strategically positioned to capitalise on the critical need to digitise procurement. Further opportunity for growth comes from the government increased spending on infrastructure, including, among others, the approximately US$1 trillion U.S. infrastructure spending bill.
Public eProcurement Brings Great Opportunity
Luc Filiatreault, President and Chief Executive Officer of mdf commerce, said: "This is a very interesting day in the history of mdf commerce. The acquisition of Periscope marks a turning point in our transformation plan and solidifies our commitment to profitable growth. Periscope will strengthen our leading position in the North American public eProcurement industry. This accelerates our vision to become a leading player enabling the flow of commerce for the B2B and B2G markets."
"With this transformational acquisition, we see a tremendous amount of accelerated growth across our combined platform. I'm very excited about the opportunity to lead mdf commerce's Strategic Sourcing operations as we evolve into full eProcurement, positioning us well for this new chapter of growth," said Mark Eigenbauer, President of mdf commerce Strategic Sourcing.
"Today marks an important milestone in the history of Periscope since I founded the company in 2001. I am thrilled to join the mdf commerce team. Together, with our combined operational strengths, I am convinced we can accelerate the transformation of the public eProcurement industry," said Brian Utley, President and Chief Executive Officer of Periscope. 
As part of the Acquisition, Parthenon Capital agreed to re-invest $4 million in mdf commerce shares (the maximum allowed). Zachary Sadek, Partner at Parthenon Capital, said: "We believe that Periscope is a great strategic fit for mdf commerce and are pleased to participate in the upside potential as a new shareholder of mdf commerce going forward. We are appreciative of our successful seven-year partnership with Brian Utley and the entire Periscope team and are excited to see them continue to support their customers and bring value to every dollar spent."
The Acquisition has been approved by the board of directors of both mdf commerce and the governing entity of Periscope Parent Holding L.P. and is expected to be completed in the second quarter of mdf commerce's fiscal year 2022.