Market Dojo's sourcing solution extends GCHL's online trade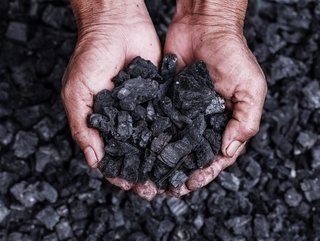 e-procurement software company Market Dojo extends Global Commodities Holdings Limited's online trading to a wider audience with its sourcing solution
Announced by e-procurement software company Market Dojo, the organisation has been selected by Global Commodities Holdings Limited (GCHL).
The online physical coal trading platform has selected Market Dojo's sourcing solutions to extend its online trading of non-standardised commodities to a wider audience in response to customer demand.
"We're pleased to fulfil Global Commodities Holdings Limited's requirements in extending their product offering to a wider audience and with a streamlined process. With a global reach, efficient and consistent processes are essential for saving time and our sourcing solution complements their existing online trading platform to enable them to start trading additional products quickly and easily," said Alun Rafique, CEO and Co-Founder, Market Dojo.
How will Market Dojo's software-as-a-service (SaaS) sourcing solutions benefit GCHL?
With the adoption of Market Dojo's sourcing solution to host its eAuctions, GCHL will benefit from the ability to offer it's market participants greater diversity of coal types, as well as other commodities including gas, oil, biofuels, metals and soft commodities.
The solution provides the capability to trade to a wider audience while maintaining a consistent online process. GCHL also benefits from greater transparency with Market Dojo's sourcing solution, and the ability to adhere to compliance requirements and provide audits.
Alongside the adoption of this sourcing solution, GCHL will continue to offer its 21 different standard coal types via its trading platform under its Standard Coal Trading Agreement (SCoTA). GCHL's SCoTA allows participants to know exactly what they are buying with standardised product specifications and T&Cs.
GCHL will also benefit from the ability to assess the demand and liquidity of its products via the eAuction platform and hope to standardise further products.
"In the software space, buy versus build is always an internal debate. The vast functionality and the flexibility of Market Dojo's eAuction platform, coupled with years of continued development and investment, made this decision for us very straightforward. We are delighted to be able to extend our product offering to our customers and new market participants, who will quickly benefit from buying and selling non-standardised grades of physical commodities, backed by the reassurance of a flexible and fully compliant platform," commented Martin Abbott, CEO of Global Commodities Holdings Limited.
Who is Market Dojo?
Founded in 2010, Market Dojo is a leading SaaS sourcing solutions provider. The organisation helps procurement professionals solve inefficient sourcing and supplier management process challenges with digital solutions.
By providing transparent, on-demand pricing and self-service platforms, Market Dojo empowers professionals to control their costs, mitigate risk and centralise data to make informed decisions.
Who is Global Commodities Holdings Limited (GCHL)?
Founded in 2001, Global Commodities Holdings Limited (GCHL) is an online trading platform for physical thermal and metallurgical coal. By harnessing standard specifications and its Standard Coal Trading Agreement (SCoTA) the organisation enables quick and efficient transactions both online and offline.
GCHL offers reliable and objective data via its trading platform to bring transparency and price visibility to the coal market.