Kissflow Champions B2B Cloud Procurement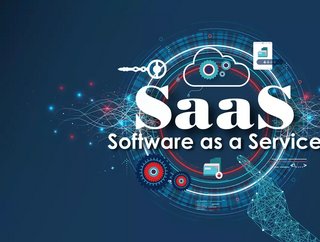 Company CEO Suresh Sambandam and Senior Product Manager Mohammed Kafil explain how cloud procurement promotes global collaboration
Near the middle of March 2020, most industries went into freefall. 'My first thought as the CEO of a global startup', Kissflow's Suresh Sambandam wrote, 'was this: "Will we be able to survive?"' Yet more than one year later, the company's Kissflow Procurement Cloud (KPC) service is taking off. Simply, as a cloud-based P2P (procure-to-pay) solution, it allows smaller companies to automate procurement tasks. 
For any companies deterred by a year of low profits and tough choices, Sambandam asked: 'What does a global pandemic do to innovation? Do we stop launch plans for new products and put them on the back burner? No'. Mohammed Kafil, Kissflow's Senior Product Manager, added that cloud would help shift procurement from pen-and-paper to digital payments.
From ERP to the Cloud
Kissflow, like its SaaS competitors, will help companies upgrade their systems for the current payments economy—just in time. According to a CPO survey, nearly half of respondents want their teams to move towards cloud procurement systems. In a company blog, Kissflow cited the following reasons: 
Effective Costs

. Takes away the need to invest in or maintain a SaaS procurement platform. 

End-to-End Integration

. Eliminates redundant data and offers a single version of the truth.

Easy Collaboration

. Speeds up decision-making, reducing the length of the procure-to-pay cycle. 

Ease of Use.

Scales storage space up or down as needed, handling seasonal spikes in demand.
 But even a standardised cloud system 'doesn't account for real-time deviations', said Kafil. (Kissflow offers a mix of pre-built and customisable digital procurement solutions.) 'Instead, it forces procurement teams to live with product limitations'. Customised cloud options, on the other hand, can adjust and upgrade as bidding systems change. 
Why Should You Consider the Cloud? 
By allowing your accounts team to focus on capital management instead of settling supplier payments, cloud procurement enables fewer people to do more with less. As digital fraud proliferates, you can keep audit records and transaction timestamps. In addition, your global procurement teams can have better digital interactions with people they've never met in person. As a result, cloud security and high-speed authentication help build virtual trust. 
Quite frankly, cloud solutions also track better. Companies can determine the average length of their bidding process, their number of new deals per quarter, and their monthly attrition rates more quickly and accurately than usual. Artificial intelligence and machine learning can help analyse patterns and trends. And according to Kafil, e-Invoicing increases efficiency by ten times, allowing full-time employees to handle 30,000+ invoices per year. 
Expanding the Cloud to Your Supplier Network
Yet if you only focus on digitising your systems, you may miss out on the bigger picture. Procure-to-pay requires not only digital collaboration with internal divisions such as accounting but also with your global network of suppliers. 'When suppliers are spread across countries', Kafil explained, 'interactions become ever more virtual and there are more chances for the relationship to turn transactional rather than strategic. This re-emphasises the need for a digital procurement system'. 
As for the future of Kissflow, Sambandam says that the company is focusing on the 'Power of Simple'. 'It's more than just a tagline', he wrote. 'It seeks to encompass everything Kissflow does. Bringing simplicity to complex work tasks, automating the mundane and enhancing productivity'. Good news for procurement. With global supply chain shortages and supplier delays, digital simplicity sounds like a solid path forward.