JAGGAER unveils its Autonomous Commerce vision for 2022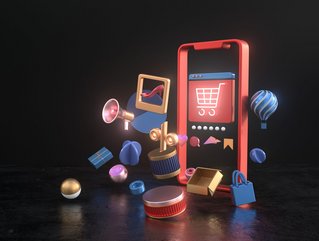 JAGGAER unveils its 2022 and beyond vision for autonomous commerce, a self-governing B2B commerce experience between buyers, suppliers IoT and partners
In an announcement made by JAGGAER, the leading procure-to-pay (P2P) solutions provider has unveiled its vision for 2022 and beyond - Autonomous Commerce.
What is Autonomous Commerce?
Autonomous Commerce is a self-governing B2B enterprise commerce network of buyers, suppliers, and partners who are united together on a common, cloud-based platform.
Within the platform buyers and suppliers are credentialed, onboarded and ready to transact. By uploading vital information once, users can receive smart-match buy or sell recommendations that have been optimised based on historical performance ratings, costs, service levels, ESG goals, and risks, as well as a variety of other considerations.
"Supply chain disruptions, materials scarcity and the global talent shortage are forcing business leaders to rethink our traditional enterprise commerce model," said Jim Bureau, CEO of JAGGAER.
"Enterprise buyers need more dependable sources of supply, greater selection and lower prices. Enterprise suppliers need a continuous stream of smart-match recommendations aligning their capabilities with specific buyer needs in order to grow their revenues and expand their businesses. The Autonomous Commerce revolution, akin to the consumer commerce revolution that came before it, is delivering these benefits to both enterprise buyers and suppliers."
Leading the Autonomous Commerce revolution
"Over the past twenty years, consumer commerce has evolved from a brick-and-mortar retail experience, characterised by limited selection and inconvenience, to a fully realised e-commerce experience, characterised by greater selection, lower prices and elevated service levels," explained JAGGAER.
This transformation was driven by online marketplaces, world-class processes, and intelligent automation. Applying these same principles, JAGGAER is committed to leading the Autonomous Commerce revolution.
Currently, JAGGAER has over five million global suppliers on its enterprise commerce network, providing access to a myriad of supplies.
JAGGAER's Autonomous Commerce: The technology behind the idea
JAGGAER's Digital Mind solutions harness AI and machine learning to provide users of the enterprise commerce network with smart-match recommendations to help buyers reduce supplier risks and grow their revenues.
Digital Mind autonomously executes multiple repetitive tasks behind-the-scenes to facilitate enterprise commerce, mitigating the talent shortage and free employees to focus on strategic and high-value activities.
"The types of investment that JAGGAER is making in AI and machine learning through Digital Mind and its Autonomous Commerce initiatives bring the promise of helping procurement teams to become more efficient while also identifying and executing on new opportunities to drive savings, cost avoidance and spend impact," said Jason Busch, CEO of Spend Matters.
"Three years ago, we laid out a vision for what an Autonomous Commerce world would look like for enterprises," explained Dawn Andre, Chief Product Officer, JAGGAER.
"Autonomous Commerce calls for solutions that are Networked, Intelligent, Comprehensive and Extensible. We've been deploying solutions that embody these principles ever since. Now that we're well on our way to delivering on the promise of Autonomous Commerce, we decided to unveil our strategy publicly. We're excited to be leading the Autonomous Commerce revolution and putting our customers in a position to thrive during this transformational shift," concluded Andre.