Ivalua: Supplier Relationships are Taking a COVID-19 hit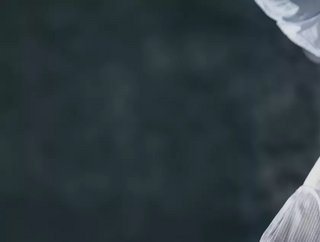 A study by Ivalua shows late payments and a blinkered view on cost is costing companies innovation and impacting supplier relationships.
To those in Procurement, supplier relationships are near and dear. Bonds are formed, efforts are given, expectations are set. Late invoice payments are a spoke in the wheel that can be difficult but not impossible to recover from. Clear, honest communication and collaboration is vital to maintaining momentum and continue on the path of growth. But for many, tech continues to be a hindrance.
A study by Ivalua shows that nearly two-thirds of European suppliers feel their company is at financial risk due to late payments. Studying 300 suppliers across the UK, France, Germany and Switzerland, the Coleman Parkes report examined buyer/supplier relationships and details how COVID-19 has caused a financial crux.
Suppliers have been challenged with:
→Requests from customers to extend their payment terms (60%)

→Increased late payments (30%)

→Pressure to drive down costs beyond what is reasonable (89%)
Despite the UK government's effort to crack down on late invoice payments by strengthening its Prompt Payments Code, 26% of UK suppliers believe the move will not be effective in improving delinquency rates.
Sadly, but not surprisingly, findings also show that late payments are having a domino effect across the supply chain. Over and above the harm late invoice payments have on supplier relationships, a blinkered view on reducing costs continue to further damage relationships, causing suppliers to withhold innovations.
In fact, 59% of suppliers say price pressure impacts willingness to share innovations. 
Furthermore, in response to late payments, 41% of suppliers say they have had to extend or open lines of credit that otherwise was not required, 34% delay delivery of products or services, and 33% increase prices or reduce discounts. 
Ivalua says to mitigate the risk of losing competitive advantage and falling behind the competition. Organisations would be prudent to better collaborate with suppliers and increase visibility into payments. However, many remain constrained by limited technology capabilities.
In fact, 67% of suppliers find buyer procurement systems a challenge to use, hindering collaboration, with the biggest barriers reported as access costs (40%), difficult to use systems (38%), and difficulty sharing information (34%).
Additional findings include: 
→

Only a quarter (25%) of suppliers said they are always paid on time

→

29% of suppliers were less willing to share innovations with late-paying customers

→

Suppliers say organisations are focusing on quality (62%), cost (59%), and speed (49%) when selecting suppliers, as opposed to strategic factors like supplier innovations (37%) and payment terms acceptance (27%)

→

More than half (53%) of suppliers said their relationship is purely transactional
Alex Saric, smart procurement expert at Ivalua, commented that "Even in tough times, organisations must build strong supplier relationships so they can tap into supplier innovation and minimise risk of supply disruptions. Improving visibility and timeliness of payments is the single most impactful way to help organisations become a supplier of choice." 
"Organisations must modernise procurement tools to enable on-time payments and give suppliers the visibility needed, thereby bolstering relationships." 
"To drive efficient and scalable collaboration, organisations must take a smart approach to procurement that removes barriers to cooperation, improving visibility and giving suppliers the tools they need to share insights easily," concludes Saric. "Only then will organisations be able to work with suppliers to innovate, reduce supply chain risk, and restore financial growth – ultimately gaining the advantage over competitors." 
Ivalua is a leading provider of cloud-based Spend Management solutions. Their complete, unified platform empowers businesses to effectively manage all categories of spend and all suppliers. 
Download the Ivalua 2021 Supplier Relationships Report, "Cost versus collaboration – how delayed payments and a focus on cost is limiting supplier relationships."