Ivalua Enhances Procure-to-Pay Solution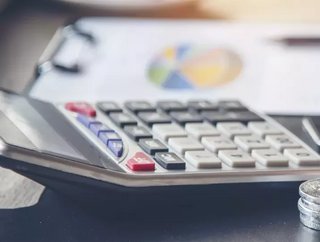 Cloud-based Spend Management leader Ivalua adds Inventory Collaboration feature to help procurement leaders make better buying decisions
Today, cloud spend management expert Ivalua announced its Inventory Collaboration feature, developed so that companies can work with suppliers to fix poor visibility. Ever since 2020, visibility in procurement has been worse than driving into a storm without headlights, but Ivalua thinks that its new feature can illuminate the road ahead. According to its leaders, the add-on will reduce supply chain disruptions, optimise inventory levels, and help procurement managers make better buying decisions. 
'Our Inventory Collaboration solution enables Procurement and Supply Chain teams to strengthen collaboration with suppliers', said David Khuat-Duy, CEO of Ivalua. 'Together with Ivalua Payments, procurement can optimise working capital and partner with finance'. 
What Are The Direct Impacts? 
The Inventory Collaboration add-on will help procurement managers make difficult buying decisions by giving them more visibility into what type of stock they have on hand and where it's located. As opposed to Ivalua's previous Procure-to-Pay option, the new version offers features for a world coping with a global pandemic: 
Easier access to current inventory levels

Streamlined processes to replenish stock with proactive alerts, automatic calculations and order creation

Efficient allocation of stock to relevant storage warehouses
Ivalua also offers a Vendor Managed Inventory (VMI), which helps companies collaborate with suppliers that manage inventories for their customers. Procurement managers can assign stocks to suppliers, track forecasts on their supplier portals, give suppliers more autonomy to fulfil orders within the agreed-upon minimum and maximum levels, and identify consignment stocks. 
Why Now? 
Suboptimal stock levels are crippling the industry. Buyers feel as if they don't have control over ships backed up in the Suez, port shutdowns in China, and emergency closures of critical suppliers. And to be honest, they don't: this is a global snarl which no one person, company, or procurement team can fix alone. But knowledge, as they say, is power. Teams that are at least prepared for uncertain inventory levels can still retain a measure of control over when and how they react to disruption. 
As of its recent announcement, Ivalua believes that its expertise and its enhanced platform will help buyers regain confidence that they can adapt to inventory shocks.  It pointed out that its platform optimises efficiency, lowers risk, unlocks supplier-led innovation, maximises profits, and improves sustainability. To be fair, the company has a good industry track record: in 2020, Ivalua ended up in Gartner's Magic Quadrant for Procure-to-Pay Suites. 
'Today, hundreds of the world's most admired brands leverage our platform to manage all spend and all suppliers', Ivalua stated. '[Our] platform provides the automation to free time for strategic activities. The insights to make better, faster decisions. And the connections to collaborate with suppliers and internal stakeholders. All in one place'.