Is strategic procurement the answer to resilient supply?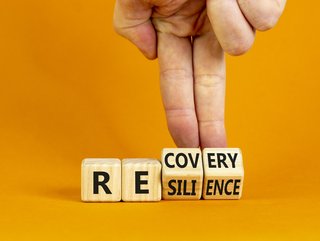 Latest research study from Economist Impact and SAP reveals the need for strategic and forward-looking procurement to achieve supply chain resilience
For a function that has traditionally been seen as a 'back-office function', procurement in the wake of global disruptions - COVID-19, shortages, geopolitical unrest, and extreme weather conditions - has been recognised for its critical role in keeping supply chains running smoothly.
Chain reactions: Building value in procurement through digitalisation
According to the Economist Impact and SAP, second-order effects of COVID-19 have magnified risks, forced organisations to change their operating models, and demonstrate the need to transition to a more proactive risk management approach.
Procurement's lack of visibility into supply chain operations beyond top-tier vendors isn't a new complexity, but one that has been significantly heightened since 2020.
According to the new report, cost savings have become a key priority amidst growing concerns regarding geopolitical hotspots, COVID-19, and economic volatility. Such changes and growing risks have spurred a drive to digitally transform entire organisations.
Digital transformation in procurement
When it comes to the application of digital capabilities, predictive analytics have been popular in identifying, mapping, solving and planning for contingencies. According to the report, 68.9% of companies have expanded their digital transformation budgets.
With 42% of organisations shifting their digitalisation focus to user experience and 40.2% to category management organisations are harnessing these capabilities to streamline their processes to gain a competitive edge as they emerge from the pandemic.
The war on talent shortages
Despite there being an abundance of digital tools to enhance operations, the supply chain and procurement industries continue to battle tight labour markets and a lack of skilled workers.
Economist Impact and SAP found these shortages to be the cause of supply chain bottlenecks, with 'just-in-time (JIT)' methods no longer suitable. 17.3% of those surveyed reported their inability to recruit staff with the required skills is one of the biggest challenges for digital transformation.
25.6% of respondents also listed labour shortages as one of the top three priorities to address in the next two to three years, with 50% planning to increase their external workforce.
"As the global recovery continues, companies will be looking for opportunities to improve their bottom line through better procurement. The covid-19 pandemic has catalysed digital transformation in procurement, allowing companies to future-proof their businesses. However, business leaders should remain vigilant and stay relevant through implementing more sustainable procurement practices and ESG standards," commented Pooja Chaudhary, Senior Manager, Policy and Insights at Economist Impact.
To read the full report, click here.