IBM to Manage Procurement Operations for Honda Motor Europe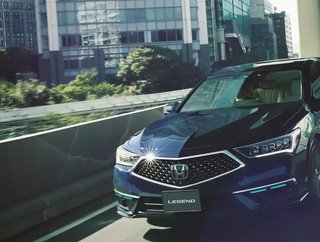 IBM will manage end-to-end procurement and finance processes for Honda's European operation to maximise cost savings and move towards zero touch
Honda Motor Europe is to hand the keys to its European procurement and finance operations to IBM in a five year deal, with a view to integrate both functions for a zero touch future. 
IBM Global Business Services will manage both procurement and finance for the automotive company to deliver an integrated end-to-end service that maximises cost-saving opportunities, improves efficiencies and standardises processes. 
The new agreement extends and expands upon a standing 10 year contract between the companies, giving IBM further procurement responsibilities. 
Joe Crump, General Manager, Business Administration, said Honda Motor Europe has "a strategic need to transform our finance and procurement operations into the very best in the world".
"We have a proven excellent working relationship with IBM, which has become a trusted partner and I'm confident will bring enormous expertise to help us make the changes needed to respond to the industry's challenges and emerging opportunities," he added.
Under the agreement IBM will standardise and simplify core procurement functions, including source-to-pay, as well as record-to-report and order-to-cash financial processes. The company says it will deploy the latest automation technology to deliver further cost and qualities improvements, with an integrated system across both procurement and finance. 
"We look forward to bringing our business process experience, technology and transformation methodologies to help Honda Motor Europe bring its zero touch ambitions one step closer," said Dave Miller, IBM Managing Director for Honda Global Account. "We plan to bring together people, processes and solutions into intelligent workflows through an optimised managed services approach that can enable Honda Motor Europe to enhance its finance and purchasing operations and become the partner of choice to its network of dealers and suppliers."
Sourcing Woes Pump Brakes on EV Breakthrough 
Procurement's role in the automotive industry has come into sharp focus throughout the pandemic, with carmakers reliant upon sourcing to overcome the salvo of semiconductor chip shortages, soaring manufacturing costs, and fluctuating demand for vehicles. 
The industry is also grappling with its role in global decarbonisation, particularly the seismic shift away from traditional fossil fuel combustion engines and towards battery-powered electric vehicles. Despite growing consumer and B2B demand for EVs, the industry has struggled. In June, Tesla CEO Elon Musk admitted that incremental price increases of its most popular models were due to "major supply chain price pressure industry-wide. Raw materials especially".