How IBM Watson Orchestrate uses AI to automate procurement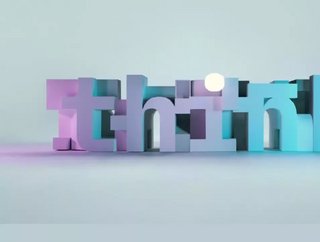 IBM Research is trialling AI capabilities in Watson Orchestrate in an innovation that could help customers automate workflows all the way to the edge
Announced at THINK 2021, IBM unveiled Watson Orchestrate to help businesses that are rapidly embracing automation as part of their digital transformation.
IBM says automation software can be used to augment human capabilities and free-up staff to focus on more strategic work that requires critical thinking and human interaction.
This very thought was echoed by Ninian Wilson, Vodafone Group Procurement Director, when interviewed by Procurement and Supply Chain Digital magazines recently, as he shared his views on an exciting future for procurement.
Wilson explained how Vodafone is shifting "to what we call 'autonomous sourcing', which is going to be the next sort of quantum leap in procurement – procurement that runs itself with almost no human intervention".
Watson Orchestrate will provide workers with access to their own interactive AI to help them perform tasks faster – from procuring approvals to contract lifecycle management.
Market research commissioned by IBM recently found that almost one-third of IT professionals surveyed globally say their business is now using artificial intelligence (AI), with 43% saying their company has accelerated their rollout of AI as a result of the COVID-19 pandemic.
The Global AI Adoption Index 2021 revealed that while AI adoption was flat in 2020, the need for AI has been accelerated and is already changing how businesses automate key workflows.
5 Ways IBM Watson Orchestrate Works Smarter
1. Self-serve and easy to use automation
Business professionals can use natural language to interact with Watson Orchestrate, without the need for IT skills.
2. Learns and improves as it goes
Watson Orchestrate understands and maintains context based on organisational knowledge and prior interactions. It can pull data from Salesforce, SAP or Workday.
3. Improves productivity and business performance
Research from Forrester shows IBM's automation technologies can help businesses reduce manual processes by 80%.
4. Part of a single portfolio for business and IT AI-powered automation
While most technology companies tend to focus on either business or IT automation, IBM offers a single portfolio comprising both sets of capabilities, all built on Red Hat OpenShift and available to run anywhere.
5. Supported by an automation ecosystem
According to a new "Global AI Adoption Index 2021" survey , 80% of companies are already using, or plan to use in the next 12 months, automation software and tools.
More than 30 companies have said they intend to join IBM's ecosystem of partners using IBM Cloud Paks for Automation, including Confluent, GitLab, HCL Technologies, Infosys, Intel, Tata Consultancy Services, Whitespace, and Wipro.
Watson Orchestrate is currently in preview in the IBM Cloud Paks for Automation.