The High Value of Data in Procurement and Supply Chain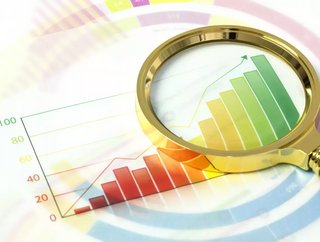 We take a look at the value of clean, complete, and trustful data in procurement and supply chain
"Don't accept the excuse of complexity. A lot of people will tell you, this is too challenging, this is too complicated, yeah well, I know other people simplify, but that's not for me, this is a complicated business. They're wrong. You can change the world in 140 characters"- Keith Rabois
Data— the word seems to be trending. I hear it everywhere from TikTok to LinkedIn, out of the mouths of baby boomers and Gen Z alike. Data=Facts, and perhaps with the current state of the world, we're all looking to both ground ourselves and propel ourselves forward (the heck out of this mess) by leveraging the known.
And yet for procurement leaders, the very people in charge of the dollars of the corporations that run our world, keep us fed, safe, and sometimes happy, access to the data that we need to do our jobs as optimally as we can has always been a struggle.
How much do we spend as a company on what and with who? Are we spending too much? Are there synergies we are missing out on? For procurement, data is power. Power to do better, to mitigate risk, save on cost, find efficiencies, the list of the things the right data can do is long.
Outside of procurement, the effects of bad data are immeasurable. One inaccurate raw material can mess up an entire bill of materials. It can stop a skid from fitting on a truck and make for a missed shipment. It can shut down your lines or cause you to manufacture bad product. Your ability to serve your customers and the cost at which you do it are both directly affected by the trustworthiness of your data.
Despite the ramifications of dirty data, doing something about it can be complex. But complexity is no excuse. We only have to look as far as Target's massive failure in Canada to see the very real and harsh consequences of bad data.
As the world moves to digitization, the value of good clean data will only increase. As Susan Walsh, The Classification Guru and self-confessed Mistress of Data says, put on your COAT.
Good data drives avoidable costs out of your business and leads to powerful data analytics that can be leveraged for better procurement. 
As Chad Gottesman, Managing Director of the Sourcing and Procurement business at Accenture says in Strategic decisions driven by smarter procurement analytics, "As the data shows, leaders are struggling and need data analytics not only to deliver cost savings but drive additional value across the business. Procurement has a golden opportunity—one made possible by real-time data, predictive analytics and new tech tools—to double down on other key levers across direct and indirect spend like inventory and consumption of goods and services to lower spend and drive value."
Value your data and your data will bring value to you.