The Hackett Group 2021 Digital Award Winners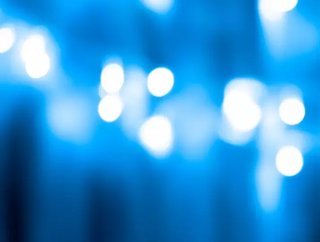 We take a look at the winner's of The Hackett Group's 2021 Digital Awards, and spotlight Bosch, winner of Procure-to-Pay
The Hackett Group, Inc. has announced the winners of its 2021 Digital Awards. The awards spotlight the trailblazers taking on digital transformation solutions, including automation, advanced analytics, and AI to hyper-automate end-to-end business operations.
This year, the winners are: 
Plan-to-Results (Data Analytics): Alcon
Purchase-to-Pay: Bosch
Account-to-Report: Citibank
Order-to-Cash: Mondelēz International
IT Opportunity-to-Deployment: Reckitt
Hire-to-Retire: Vodafone Procurement Company
Hire-to-Retire: Wipro Limited
Four finalists were also recognised: Johnson & Johnson; Philips; Takeda Pharmaceuticals; and Wm Morrison Supermarkets plc.
Notably, this year's winners are taking a much more aggressive approach to digital transformation.
"It's exceptionally interesting to see how companies are maturing in their use of digital technologies," said Paul Morrison, Principal and Global Lead of Smart Automation at The Hackett Group. "This year's winners and finalists are much more ambitious than what we've seen previously. Many are taking a hyper-automation approach to end-to-end operational processes, with a strong emphasis on process optimization and driving quantifiable improvements for customers and other stakeholders. These companies are looking to do more than simply reengineer. They're reimagining and systematically transforming how they work in finance, procurement, HR and IT."
"From a technology perspective, we're also seeing companies being more ambitious this year about the building blocks they use. They are getting better at integrating a wider range of technologies to drive greater levels of benefits," said Morrison. "This is the first year a majority of the winners integrated automation, analytics, and machine learning, and the first year we've seen a winner using Blockchain."
According to Vin Kumar, Managing Partner and Digital Operations Advisory Practice Leader at The Hackett Group, "Overall, three strong themes this year have been comprehensive automation of end-to-end processes, acceleration of digital transformation, and a greater focus on business enablement. The global pandemic has pushed companies to move much more quickly in terms of digital transformation, and it has underscored the value of becoming leaner, smarter, and more agile. There's a much sharper focus on the requirements of the function being transformed. It's not just speculative 'build it, and they will come' development."
Let's take a look at Bosch, winner of procure-to-pay and a global leader in industry 4.0 and digital supply chains.
Bosch: Purchasing of the future— Innovative and globally connected
 

"Digitalized supply chains reduce both costs and CO₂ emissions." - Stefan Asenkerschbaumer, Deputy Chairman of the Board of Management of Robert Bosch GmbH
"In a connected world, digitalised supply chains are crucial if we are to meet the personalised, highly specific requirements of our customers more quickly. Those who fail to digitalise optimisation will lose out," said Prof. Stefan Asenkerschbaumer, deputy chairman of the board of management of Robert Bosch GmbH. "Small and medium-sized enterprises in particular still have a lot of potential to generate further growth and improve their competitive positions.
Bosch is unearthing competitive advantage through concrete digital procurement measures. Through the digitalisation of the procurement process, Bosch is increasing efficiencies and transparency within the purchasing function.
By 2021, Bosch aimed to have more than 85 per cent of its global purchasing volume handled via cloud and platform solutions. Along with its partners, the company is leveraging the SupplyOn platform for data acquisition, communication and exchange. 
"This enables us to work closely connected and to ensure the reliable exchange of information and the quality of our cooperation in the long term – in the sense of efficient project handling based on mutual appreciation and for mutual success." says their website.
A Total Cost of Ownership (TOC) Approach
As David Loseby spoke to in the July edition of Procurement Magazine, there is much more to procurement than cost. Loseby lent us his acronym for the determining factors he believes procurement leaders should live by when evaluating suppliers. Here, Bosch speaks to theirs.
"We push new processes in digitalisation and continuously strive for improvements. This claim links us with our suppliers. We continuously evaluate the overall performance of our suppliers. The cost basis is not the only decisive factor, but also – in terms of the total cost approach – the sum of various key figures such as quality, costs, delivery reliability and sustainability. However, and this is important to Bosch, this evaluation is done transparently and fairly. The most efficient suppliers are appointed as preferred suppliers, they participate to a greater extent in new projects, are involved in development projects at an early stage and grow with us as market leader. To honour outstanding performance and further strengthen the reputation of our most efficient suppliers, we have been awarding them with the Bosch Global Supplier Award since 1987."
Keep your eye on this space for more companies getting it right.