Globe Telecom gives contract to Infinera to upgrade network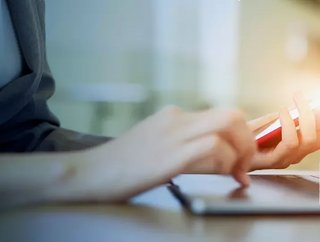 Telecommunications services provider Globe Telecom awards equipment company Infinera with its contract to revamp its network and streamline its solutions
As it looks to revamp its digital processes, Globe Telecom has inked an agreement with Infinera to aid in the upgrade of its 4G access and aggregation networks, paving the way for the integration of 5G services in the near future. Infinera will be involved in the launch of the company's Auto-Lambda solution, ensuring the company keeps pace with the ever-changing digital landscape. 
Telecoms group acquires equipment specialist to expand its network capabilities
"In today's environment, our customers are always online and want unhindered access and capacity. As one of the leading telecom services in the Philippines, we seek the best technology to support our nation's connectivity needs," says Head of Transport Planning at Globe Telecom, Jaeson Evangelista.
"Our network requires a solution that is easy to deploy and scalable to meet the increasing capacity needs of our customers. We chose Infinera's Auto-Lambda solution because it provides the innovation and benefits our network needs, from operational simplicity and ease of deployment to cost savings and eliminating the need for new networking hardware.
"Additionally, Infinera's autotuneable optics provide a unique solution that enables DWDM upgrades directly into third-party devices in our network, making installation and deployment easy for our engineers."
The Auto-Lambda solution enables Globe to inject dense wavelength-division multiplexing (DWDM) optics straight into its pre-existing aggregation and access nodes, meaning the network will benefit from autotuneable optical signals, adjusting these to the necessary wavelength and ensuring increased capacity. 
Contract seals the deal to open up new, exciting digital opportunities
Nick Walden, Senior Vice President for Infinera's worldwide sales, is confident in the company's ability to deliver on its contract. 
"Globe has a rich legacy in the Philippines for its telecommunication services and providing the country with unmatched connectivity. 
"Globe's deployment of Infinera's Auto-Lambda solution highlights the benefits provided by Infinera's innovation, including autotuneable optics that provide high-capacity access and aggregation DWDM networks without an extensive overhaul to an operator's existing network infrastructure."
It's hoped that the contract will deliver on providing Globe with the means to supply its growing network demand, further developing its pre-existing IP network to cope with the integration of 5G.