Globality: Companies prioritise procurement digitalisation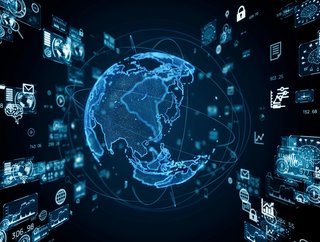 Latest survey by Globality a smart sourcing solutions organisation reveals the prioritisation of procurement digitalisation to gain a competitive advantage
According to Globality - a leading smart sourcing solutions organisation - 90% of global procurement leaders are committed to the urgent transformation of their operating models and processes to be more resilient and agile. With this transformation procurement leaders hope you better navigate the challenges of today's volatile and uncertain business environment.
Digital transformation: A top priority for the next three years
The economic impact of COVID-19, inflation and war has accelerated the need for transformation in procurement, taking it from a transactional function to a key enabler of business growth. The survey highlighted that leaders understand the crucial role in futureproofing their organisation
For the next three years, global procurement leaders will be prioritising digital transformation. Adopting innovative technologies is hoped to enable the ability to pivot quickly and react to the rise in costs.
Globality's survey also identified a new procurement model characterised by digital operating processes to reduce cost, drive agility and resilience, increase value, and enable organisations to do more with less.
Other key findings from the report:
90% of procurement leaders expect a relative or significant change in their operating models in the next three years
87% are prioritising the development of digital and data teams to gain predictive insights, deploy innovative technology, and react quicker to disruptions
81% of procurement leaders believe more support is needed within their businesses in order to enable crucial digital transformation
50% of organisations aim to become procurement-centric, acting as advisors and business partners
"Procurement has a unique opportunity to lead company performance during these unpredictable times, building vital agility and resilience into supply chains and value chains. Utilising innovative digital technology means enterprises no longer have to rely on suppliers in a single location or even a single country, minimizing operational and geopolitical risks while also generating immediate cost savings," said Keith Hausmann, Chief Revenue Officer at Globality.
"Procurement leaders are looking further ahead. They are creating ecosystems of solutions, anticipating the adoption of new technologies, driving digital-first delivery across the supply chain, and embedding agility in preparation for future changes," added Lance Younger, CEO of ProcureTech.
To read the full report, click here.